Team loses to Texas State, 3rd loss-in-a-row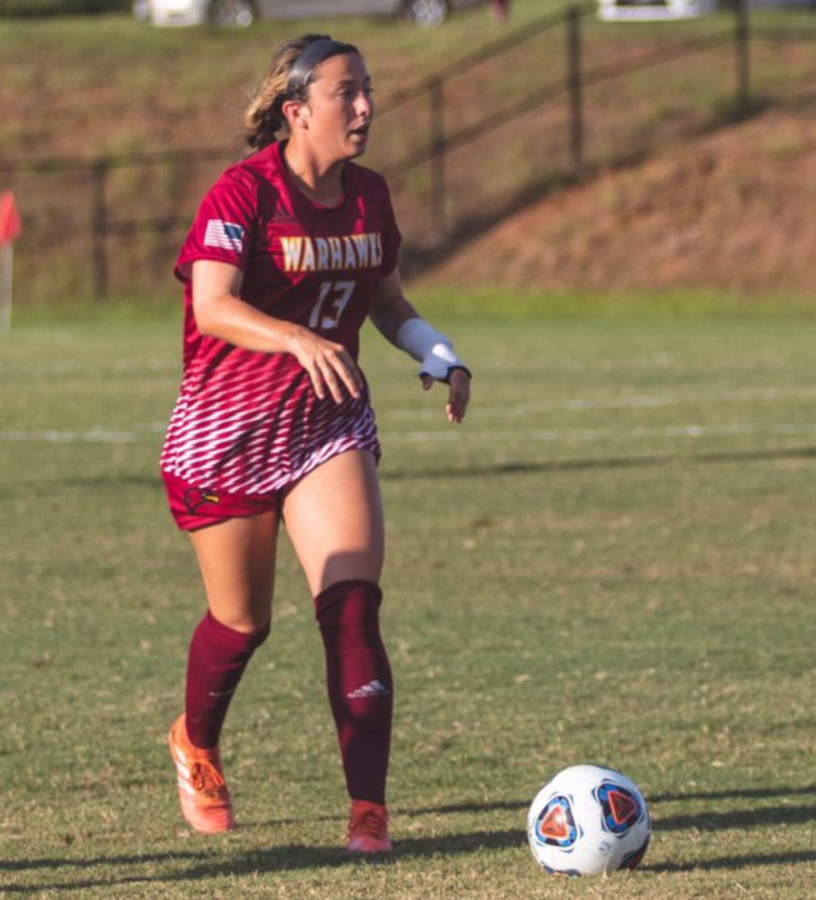 ULM soccer returned home to play conference opponent Texas State, falling 5-0.
With the loss to the Bobcats, the Warhawks have fallen to 0-4 in conference play, getting outscored 18-2 in those matches.
The Warhawks also have fallen into last place in the conference with the loss. ULM is the only team in the conference with no conference points, with the next closest team with four.
After starting the season hot, scoring goals in each of the first six matches, ULM has struggled since.
In the past five games, the Warhawks have not been able to score, with only two goals.
The scoring would start early for the Bobcats as four minutes into the match, Kaylee Davis hit a strike to put the Bobcats up, 1-0.
Texas State would not take their foot off the gas as 12 minutes later Jordan Kondikoff scored off an assist from Hannah Solano.
ULM would struggle to stop the bleeding in the first half as Texas State got behind the Warhawks defense drawing a foul in the box. Kondikoff lined up for the penalty kick, tricking ULM goalkeeper Rian Kasner putting the Bobcats up 3-0.
"Texas State is a very good team that can adapt and cause damage," said head coach Keyton Wheelock.
In the 37th minute, ULM would again breakdown defensively allowing Madison Humprhey to score putting the Bobcats up, 4-0.
Texas State netted four first half goals but had multiple other shots that just missed the net.
The Bobcats put 11 shots in the first half, Kasner saved three but gave up four goals.
Going into the second half, Wheelock decided to make a change putting in goalie Angel Hailey to replace Kasner after a rough first half.
ULM came out aggressive in the second half, immediately going on the attack as seven minutes in Jascha De Ruijter took a shot that was saved by goalie Heather Martin.
The Warhawks did not allow a goal as quickly in the second half but 10 minutes into the second half Davis scored her second goal of the game putting the Bobcats up five.
ULM kept fighting though, shooting three more shots than in the first half and even getting a corner kick in.
The Warhawks will look to rebound and get a win in conference next week as both Little Rock and the University of Louisiana Lafayette are set to come to Monroe.