'Harriet' shows bravery, strength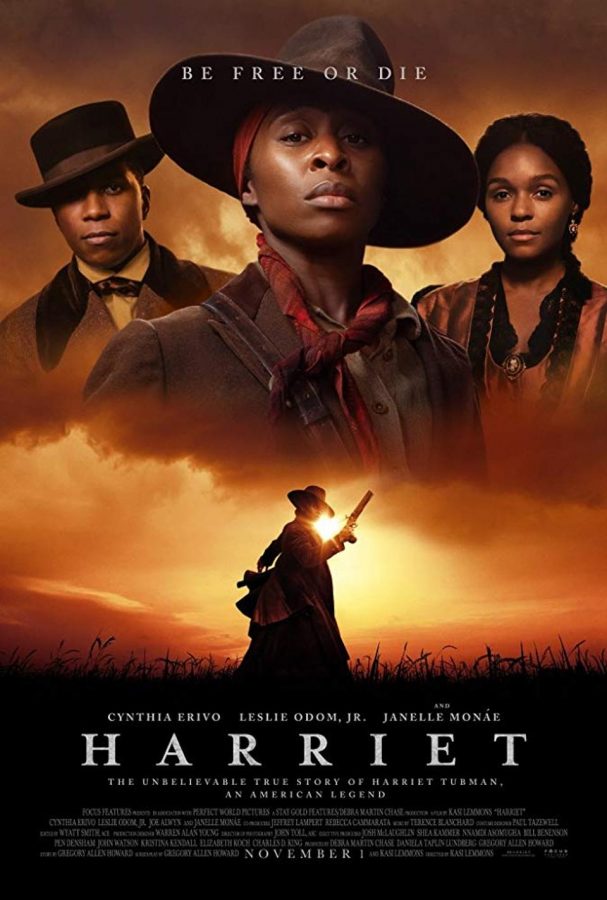 "Harriet" is a powerful movie about a strong, black woman who made history. Harriett Tubman is a woman who changed the world when the world was not kind to her.
This is a story on how a woman walked 100 miles alone to freedom with just the clothes on her back and God's voice. Although there is some controversy about the movie being historically accurate, everyone should go and see this movie.
One controversy is the black bounty hunter that is one of the villains in the movies. People are accusing the movie makers for sympathizing with the white slave owner and that a black bounty hunter was reaching too far. A history consultant for "Harriet," Katie Larson, did confirm that black bounty hunters did exist during that time period, according to Apple Podcasts.
The movie could have done without the bounty hunter, but people should not focus on this. This movie is still empowering for the black community and for women. This movie is something our country needs now.
Tubman was raised as a slave. She was beaten, tortured and forced to work. It would have been easy to give up or to be angry with God, but she persevered.
The movie portrays who Tubman truly was. It hides no evil and does not censor the reality of the world she lived in. Tubman devoted her life to freeing others.
Another person in "Harriet" is the fictional character Marie Buchanon. She showed power and stood up to men who tried to belittle her.
It is easy to hear of what these people in history do but not feel the depth of what they accomplished. She was risking her own for others with no hesitation. Her faith never wavered while people nowadays have a bad day and doubt everything.
Tubman grew up surrounded by pure evil, and she spent the rest of her life bringing light. It is a reminder of what our country allowed and the darkness that consumed America. It is a reminder that one woman can change the nation. It is a reminder that light can always triumph over darkness.