Losing streak snapped in final weekend of season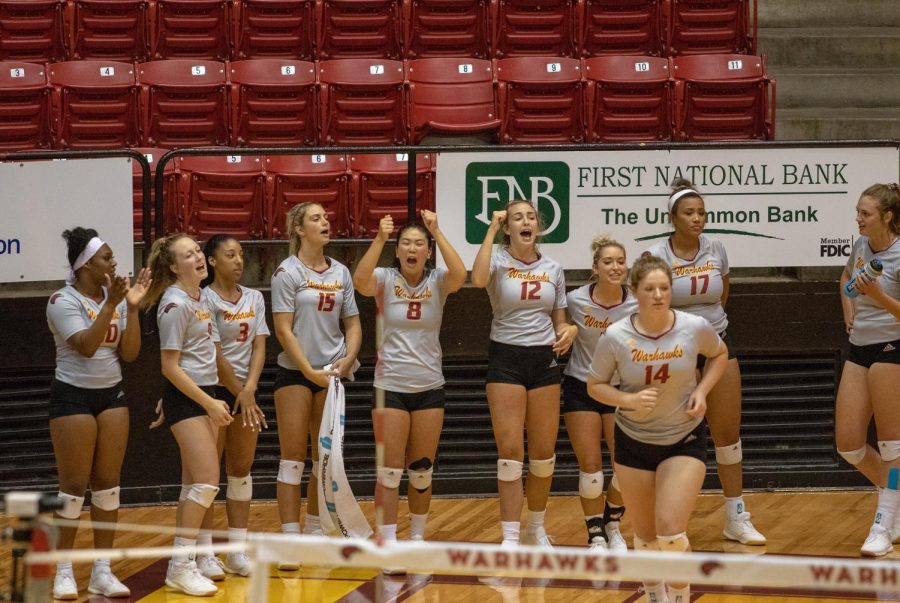 After losing seven straight conference matches, the Warhawks finally prevailed in its final weekend, defeating Little Rock in five sets before falling to Arkansas State in straight sets.
Against Little Rock four players tallied double-digit kills, three players post a hitting percentage over .330 and totaled 13 blocks as a team.
"I'm so proud of this team," head coach Charlie Olson said. "Winning in this conference is tough and hard work and dedication to the process paid off tonight."
The win against Little Rock broke a 24-game winning streak that Little Rock had over the Warhawks, it also marked the first time ULM has beaten the Trojans.
"Breaking their win streak against us is a huge deal," Olson said. "It's one small step for us in the right direction. One down and one to go."
After losing the first set, the Warhawks rebounded as Ina Gosen nailed three kills and Alix Christie gained four kills as ULM jumped out to a 10-3 lead in set two.
The Trojans lagged behind for the entire set as the Warhawks won set two, 25-14.
A late run Little Rock in the third set would put the Trojans up a commanding two sets to one.
The Warhawks would not back down, though.
After beginning the set neck and neck, the Warhawks took a lead after being tied at 11.
ULM would not relinquish the lead, winning 25-18.
ULM would keep its momentum in the fifth set. As Kate Blasingame would open up the scoring, a Warhawk block would give ULM a 2-0 lead.
The Trojans would respond going up 8-6.
A stop in play followed by another Blasingame ace and Gosen kill would help put ULM up 12-10. Again the Trojans bounced back but ULM would prevail 15-13.
"We had awesome energy tonight and this was a total team effort and total team win," Olson said. "We had huge games from Ina, Kate, Kathryn and Chloe. I'm really excited to see them play volleyball at a high level."
The second game of the weekend would be anything but successful for ULM.
The Warhawks lost in straight sets to Arkansas State, losing the first two by eight points each time.
The loss would also mark the 28th straight loss to the Red Wolves. ULM has never beaten Arkansas State dating back to 2006.