Property to be used for biology education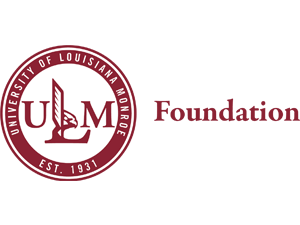 The University of Louisiana at Monroe Foundation has announced the establishment of an Endowed Professorship in Biology with matching funds from the Louisiana Board of Regents Sponsored Program, along with an endowed scholarship for biology students.
The funding comes from the sale of 105 acres of land along the banks of the Ouachita River, called the Charles Allen ULM Preservation. The land is located in Caldwell Parish and was given to ULM by Dr Harry Hall and Mary Lou Winters in March 2000.
Allen was a former ULM professor and Louisianian botanist and he and Winters wrote many books together about Louisiana plants and the Gulf South.
Since the donation, the land has been used by the ULM biology program to educate students and allow them to get real biological research experience in the outdoors.
"The ULM Biological Station is a gem hidden among the Ouachita Hills. The property is located along the banks of the Ouachita River, and has some of the most unique vegetation in the state along with fossils that are millions of years old. In the past several years, this has been used as an extended classroom by ULM biology faculty," said Dr. Joydeep Bhattacharjee, the professor of biology.
It has frequently been used as an outdoor classroom. There have been annual BioBlitz events for the past seven years, which are day-long trips spent hiking and exploring the land so that students can spend time with experts finding different types of plants and animals.
The land is so great for learning because it is home to many rare plants as well as geological and ecological features that are not common in Louisiana. There are even fossils that are millions of years old along with some impressive vegetation.
After almost two decades of scientific research and student-led outings, in Dec. 2019, ULM sold the land to the Caldwell Parish Industrial Development Board and the proceeds are now being used for the new scholarship and professorship, both named in honor of Dr. Allen.
The land was purchased to increase tourism in Columbia, adding to the other attractions they are building like a walking trail and Sherman Lake.
While the ULM Charles Allen Preservation no longer belongs to ULM, the Caldwell Parish Industrial Development Board is allowing ULM students to continue using it for research and learning purposes.
This means that ULM biology students are going to have the best of both worlds, with gaining more program funding while also getting to keep their beloved outdoor classroom.