Tailor Talk for guys on Valentine's Day
Valentine's Day is fast approaching. This has some guys already thinking about their outfits. With that in mind, Joey Gardunio, a fashion consultant and tailor at Ron Alexander's Clothiers, shared some quick fashion advice for guys at ULM. The senior business management major gave his thoughts on what guys should wear this Valentine's Day.
What's the go-to outfit for guys at ULM this Valentine's Day?:
So average guy, he should at this point have a good pair of slacks and a good dress shirt. If you don't, you can get them a dime a dozen in different places. Make sure it's pressed and make sure you look at yourself before you walk out of the door. That's the key.
What types of shoes would you
recommend for this outfit?: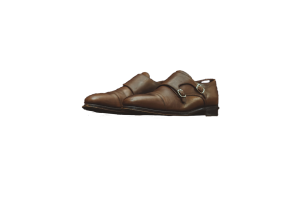 Oxford's are always a safe choice, they're classic and clean. A lot of guys are doing, if you wanted to do, kind of a more tapered leg look a tapered jean with a clean white sneaker. The key word there is white, the dirty stuff will not count. Do that with a kind of chunky knit sweater on top with a button-up shirt. It looks really clean.
Although you recommend against it, can a guy still wear a suit?:
Absolutely, you can always wear a suit. You know if you're going to wear a suit charcoal grey or navy. That's clean and easy. Black is too formal for 99% of things. I highly discourage wearing a black suit.
What are the keys to pulling off an
outfit?:
The key is, regardless of what you're doing or what you're wearing, it needs to be pressed. It needs to look clean and good and you need to look confident in it. If you're not confident in what you look in, you can kiss the rest of it goodby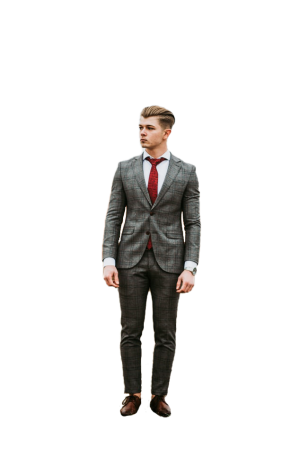 e. The whole point of an outfit is to direct the viewer to your face.
To match or not to match?:
Now, if you're going to wear a tie and pocket square they should not be of the same fabric. You should not wear a red square and a red tie. That looks like prom and we need to move past that. You do not have to match your date. You should complement their outfit if you'd like but you should be your own ensemble.
Trim or shave the beard?:
To me personally, despite my lack of facial hair, I think a beard in the winter and in the fall is just sexy. It needs to be trimmed. It needs to be well-groom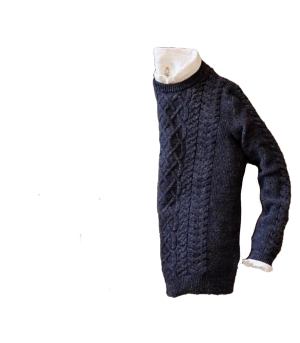 ed. If you walk out looking like you just crawled out of your mother's basement, that's not going to work. If you can't grow facial hair, don't try. Just shave it off and accept your fate.
Any last tips for a guy before they run out the door?:
Nails. You have to make sure they're neatly trimmed, and you don't have any dirt underneath them. Overall, make sure you're confident. Just go to something that you know is going to work. The rest of the night will work itself out.