Tennis wins at home
Beat I-20 rival Grambling State, 6-1, at home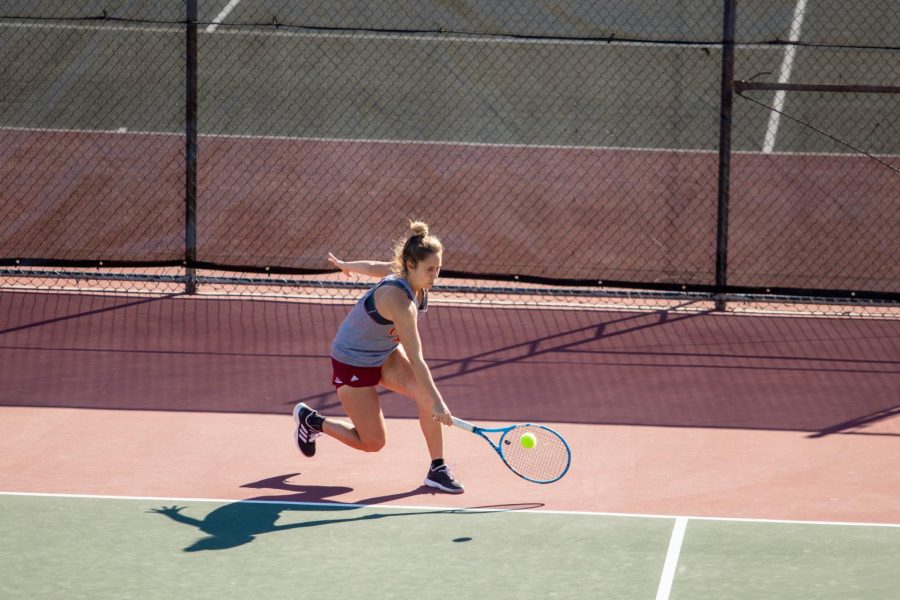 After opening the season with a 6-1 loss to Lamar University, the Warhawks returned home to play against I-20 rival Grambling State for the first home event of the year.
The match marked the first time in 12 years that the rivals met to face off in tennis.
The Warhawks would flip the score beating the Tigers 6-1, getting to 1-1 on the year.
ULM will have an opportunity to create a winning streak as Delta State comes to Heard Stadium to play the Warhawks.
The Warhawks are also looking to extend their winning streak against Delta State to eight straight times.
The two programs would play each other in both doubles and singles matches.
In doubles matches the Warhawks had Jimena Garbino and Emma Billon face against Ana Ochoa and Brittney Combest on court 1. The combination for ULM would win, taking six sets to one.
On court two the Warhawks again won, 6-1, as Giovanna Pereira and Madlina Grigoriu beat Natalie Malone and Danna Galeano.
The third court would be in Grambling's favor as the Warhawks did not have enough players to field another duo.
Similarly in singles the only match that ULM dropped was due to not having enough usable players.
The loss by forefit would mark the first loss of any kind ULM tennis has had against the Tigers.
Garbino, Pereira and Grigoriu all only gave up one set apiece. Garbino beat Imper Martinez-Mora, 6-2 and 6-0.
Pereira would beat Ochoa, 6-1 to 6-1, and Grigoriu would defeat Combest, 6-2 and 6-0.
Jelena Lopcic and Billon would also beat their Tiger counter parts, by scores of 6-3 and 6-4 and 6-1 and 6-2, respectively.
For Pereira, Lopcic and Billon these wins marked the first of their collegiate career.