Warhawks wrap up season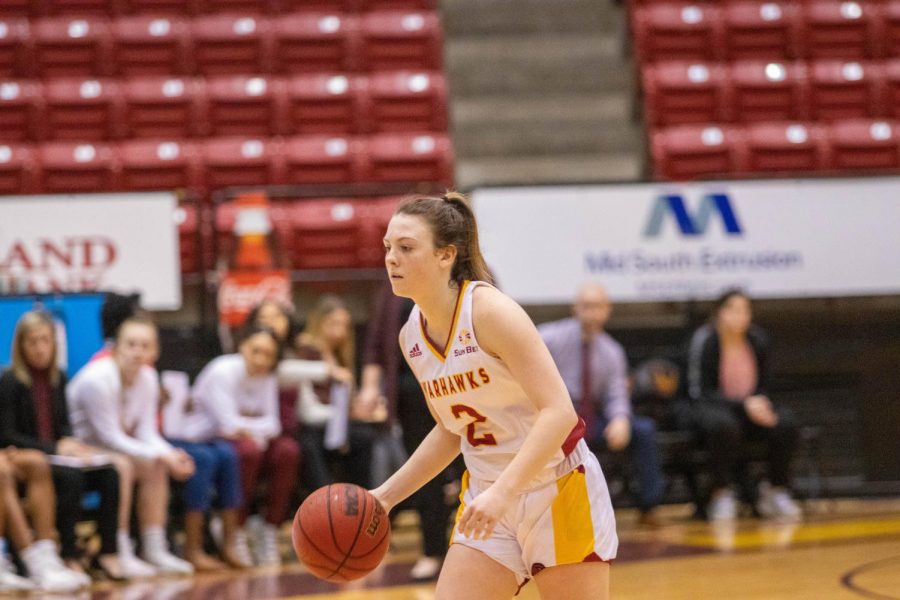 Brooks Donald Williams and the ULM women's basketball team have wrapped up their first year together.
As has been trend since early January the Warhawks dropped the season finale against UT-Arlington, 74-67.
"We're proud of their efforts," Williams said.
The loss would be the 13th straight for the Warhawks, finishing with a final record of 3-26 (1-17 Sun Belt).
The game was a celebration for seniors Destini Lunsford, Lauren Fitch and Amber Thompson. Thompson would be the only player of the trio to play as Lunsford and Fitch have missed most of the year due to injury.
Thompson would represent for the three, finishing her final game with 18 points and four assists.
"She's had a really good senior year from start to finish. I just can't say enough about how much she has grown on and off the floor. I'm looking forward to continuing to watch her grow in whatever she chooses to do professionally," Williams said.
Williams also praised the play of freshmen Gara Beth Self and Linda van Schaik, both would score in double digits with 19 and 11 respectively.
"I think we all got to see some glimpses of what [Self's] going to mean to this program. For her to be able to lay the foundation in our year one was really special," Williams said.
The Warhawks have a long offseason ahead. Williams and the fellow returning players will have questions to answer as the program has struggled to find success over the past few seasons.
Williams, though, is optimistic for the future of her program.
"Our record certainly doesn't indicate the growth that we've had this season," Williams said. "We've had tremendous growth. I think the main thing is you can see the culture developing, the toughness, the effort, just a different mindset."