Hot start continues for baseball, wins 3 more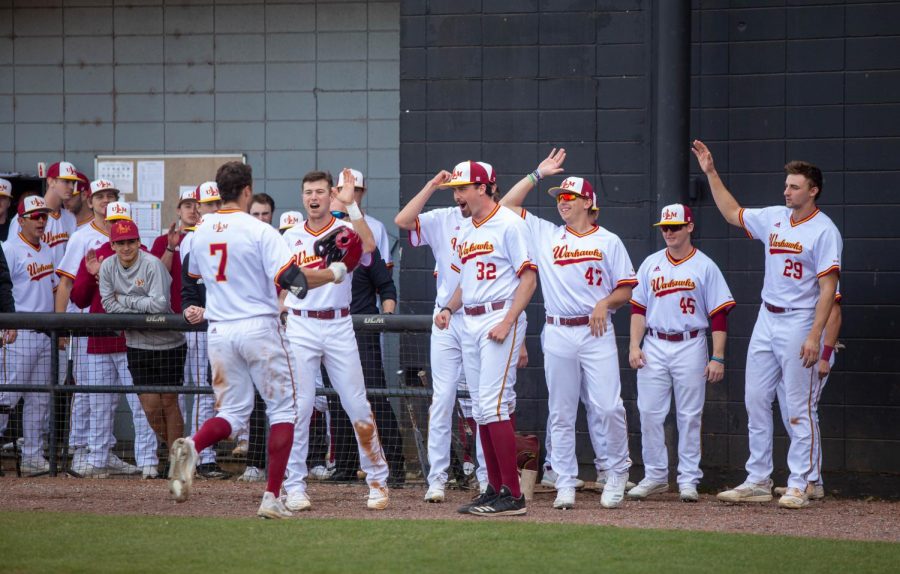 The Warhawks opened the season with 12 straight home games, beginning with a win against Southeast Missouri State and ending with a win against Jackson State University, 2-0.
Over that stretch the Warhawks went an astounding 10-2, becoming one of the nations' top leading offensive teams including being the number one team in batting average.
ULM will look to continue its early season dominance against SEC opponent Ole Miss who comes to Warhawk field for a midweek series before ULM opens up conference play with a series against Arkansas State over the weekend.
The number two team in batting average though would make an appearance at Warhawk Field this week as Jackson State came to town.
Baseball has a sense of humor though as the two teams would combine for just eight hits and four runs as ULM pitching just outplayed its Jackson State opponents.
"The runs we've been putting up, that's been awesome and I wish we could do that every day," ULM coach Michael Federico said. "But, when it comes down to it, you're going to see arms sometimes and it's going to be hard to scratch and claw. Every day when you play a baseball game, if you can show up and pitch and play defense, you have a chance. We did that tonight."
The second inning would be the winning inning for ULM as Grant Schulz two out single would extend the inning just long enough for Carson Klepzig to double home a run.
A strong performance from southpaw Tyler Lien would keep Jackson State at bay for five and one third innings.
"We got his pitch count to about 80, which is what I was hoping to do tonight," Federico said.
Lien's day would end after a one out single in the top of the sixth, Dylan Marsh would come in to relieve Lien who would win his second game of the season.
Marsh would get the next two outs and his day would end as well. Landon Longsworth would pitch the final three frames giving up no hits, while striking out two notching his fourth save.
The strong pitching performance would travel with the Warhawks as the pitching staff would allow just five runs over two games in Lake Charles.
The first away game of the season was dominated by reigning Sun Belt Player of the Week, Andrew Beesley who doubled twice while driving in two runs, in the 8-2 victory.
"The first at bat I got a fastball and was able to get the bat out in front a little bit and get it in the corner for a double," Beesley said. "I was lucky enough to get one and get a good barrel on it and find a gap."
Beesley would hit safely in both games pushing his hitting streak to nine.
The third game of the weekend would be much of the same, the pitching staff gave up zero runs through seven innings before allowing the Cowboys to score three in the bottom of the eighth.
The Warhawk offense though had already provided adequate run support up five before any pitching woes began.