How to prepare for job interviews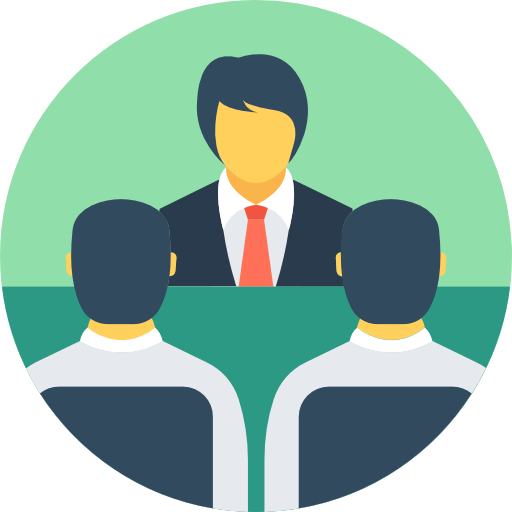 If you can't do well in an interview, then getting that new job opportunity will be difficult. It doesn't matter how great your resume is, or what kind of degree you have. Nobody wants an employee who cannot communicate their abilities, skills and thoughts effectively.
Interviews are something it seems everyone struggles with, and college students are no different. But, if you learn how to approach interviews properly, it can help you perform better and feel more prepared for them.
Colm Bourke, the career coach at the Career Center, taught a workshop on interview skills for this purpose.
Before an interview, you should research the company. Read their mission statement, learn what they stand for.
You should also learn as much as you can about the job you're applying for. Know the exact job title, responsibilities, qualifications and certifications. It's likely the employer will base their questions on the job description, so know what it is and how to explain why you're the best person to handle those tasks.
There are a lot of ways you should prepare yourself for the interview. For example, know your resume. Anything in your resume could be brought up during the interview, so be ready to talk about it.
Prepare for questioning by imagining tough questions they might ask, and think of how you would respond to that.
There are also some common interview questions that you're likely to be asked, like what your greatest strengths and weaknesses are.
They'll most likely ask you to tell them about yourself. When this happens, you should have your elevator pitch prepared, which means you should be able to tell them the most important information they need to know about you in under 90 seconds.
Most importantly, when they ask you if you have any questions for them, always have some.
"You certainly shouldn't be going in there thinking that you're the only one looking to impress," Bourke said. "Asking questions to the employer is a must."
Lauren Weeks, a communication major, attended because she is a senior and wants to be as prepared as she can be for when she graduates. She said she learned things from the workshop that she'd never thought of before.
"I was surprised when the speaker recommended not to sit down until the interviewer asks you to," Weeks said. "He explained how it could be considered rude and unprofessional."
No matter how prepared you are, it's still hard not to be nervous during an interview. Remember to control any nervous habits you have, like gum-chewing and foot-tapping.
One way to control your nerves during an interview is to put things in perspective. Know that the fact you actually made it to the interview process means they already liked your resume and qualifications.
The person interviewing you was once where you are now, being interviewed for their job.
After the interview, write a short thank you note to the employer and put it in the mail that day. Figure out if you really want the job; decide what you are going to do if it's offered to you.
"I definitely feel more prepared than before," Weeks said. "After learning a few tips, I already feel more confident about the interviewing process."