Lower tuition: Pandemic lessens college experience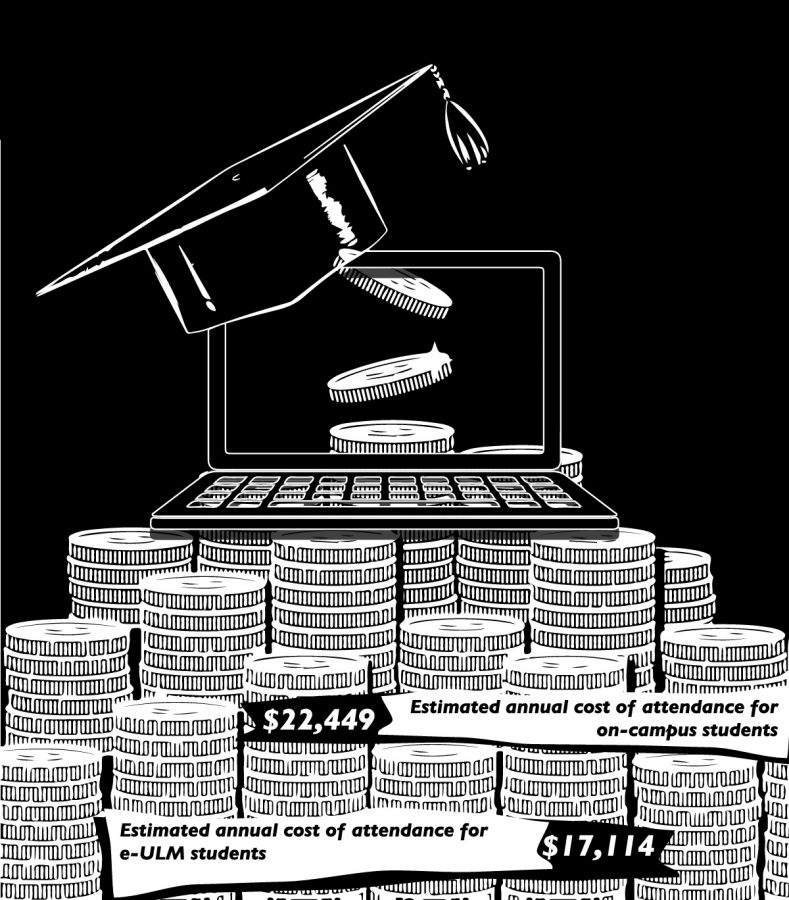 Colleges across the country are dealing with COVID-19 in questionable ways. With millions of parents being forced to leave their jobs, the resulting domino effect is figuring out ways to pay their child's tuition. The solution? Don't charge as much during a global pandemic.
Students like myself, whose financial aid does not cover every incessant fees, are left in a real bind to the point of relying on scholarships and grants.
Some students are angry. And James Toscano, president of Partners for College Affordability and Public Trust, believes they are "justifiably angry."
Students have always suffered financially and mentally but the pandemic has worsened it as they watch their college plans change in unimaginable ways.
The college experience that students are supposed to be sold on is instead being put through a paywall. Mandatory access codes, online zoom meetings and paying to take exams are all on a shortlist for newly added fall additions for the semester.
Facilities like the cafeteria and Student Union Building have provided new restrictions to the amount of people allowed to enter their buildings. The Activity Center also added its own new occupancy limit on students. This hybrid of online learning and the reduced availability of campus resources confuses me as to why my cost of attendance for the 2020-2021 has not gone down.
The estimated annual cost of attendance for online students for the 2019-2020 school year at ULM was $17,114, according to ULM's official website. On-campus residents were estimated to pay $22,449. As an on-campus resident for the 2020-2021 school year, my fee bill totaled at $23,873.
In my mind, I saw ULM taking the route of other schools offering tuition breaks after shifting to online instruction: Northwestern University, Georgetown, Williams College, Princeton, Johns Hopkins University and many more.
According to MarketWatch, ULM falls in the category of schools that switched to online instruction whose tuition either remained the same or increased.
Accounting for hybrid instruction and loss of maximum use of core facilities, there is no logical reason for students to be paying more as if nothing is going on. I understand the bind the university has found itself in while trying to appease both the staff and students. But when many of the people that attend the university are paying more for less, anyone could've predicted this fallout.
Providing a 10% tuition break or allowing students to take free courses in the winter and summer semesters, as other universities are doing, would be a solid route. As a university, making sure your students are accounted for properly should be the number one priority.