History professor publishes book
Monica Bontty debunks myths about Ancient Rome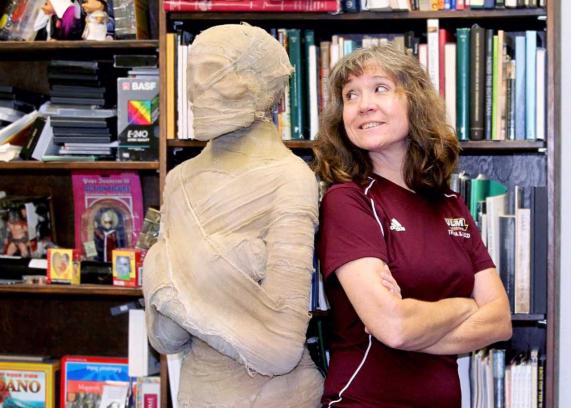 If you're planning on reading a new book over the holiday break, there's a new release written by a ULM faculty member.
"Ancient Rome: Facts and Fiction," written by Monica Bontty, explores a few common misconceptions about ancient Rome and debunks some of the myths.
"I have always been interested in Ancient Rome, especially Graeco-Roman Egypt," Bontty said. "When the opportunity arose, I took advantage of ABC-CLIO's offer to write the book."
Each of the nine chapters of her book thoroughly explains a different misconception that people believe about Ancient Rome. The chapters are set up in three parts. The first part introduces the misconception. The second part explains how the misconception became popularized and the third provides proof that the misconception is false.
One of the chapters touches on the rumor that Nero, a Roman emperor, neglectfully played the violin as Rome went up in flames.
Since each chapter is about something completely different, readers can skip around the book.
In the introduction of the book, Bontty tells readers, "This book is written so that you can begin reading wherever you wish. If Nero is your thing, you can start there."
Bontty has a clear passion for ancient history and has spent many decades studying it. In 1997, she received her doctorate in near eastern languages and cultures from the University of California, Los Angeles.
Since she started teaching at ULM in 2005, she's taught courses on anthropology, archaeology and many about Ancient Egypt.
"The most rewarding thing for me was bringing these characters to life so that others might enjoy reading the book as much as I did writing it," Bontty said.