Super Bowl LV: Bucs vs Chiefs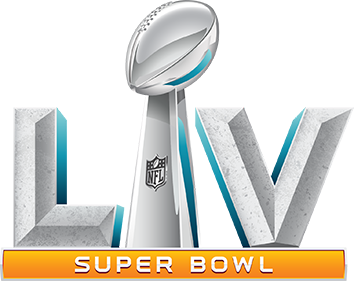 The NFL season comes to an end next Sunday with Super Bowl LV taking place in Tampa, Florida. The matchup pits the first-ever Super Bowl where a team will play in their home stadium, with the Tampa Bay Buccaneers taking on the defending champion Kansas City Chiefs.
If history is any indication of how this game will go, it will be a close contest. The Chiefs took a three-point victory when the two teams met back in November in Tampa.
In a year of uncertainties and new normals, one thing is still present: Tom Brady's success. This marks his tenth Super Bowl appearance in his career. Brady looks for his seventh win, and his first win since leaving the New England Patriots. This revamped Buccaneers team has won their first playoff game since their lone Super Bowl win in the 2002 season.
Meanwhile, the reigning and defending Chiefs stuck with the players that helped bring home their first championship in 50 years. Former league MVP Patrick Mahomes earned the largest contract extension in sports history. Mahomes is now tenured for 10 years and slated to earn an unprecedented $500 million.
While the Buccaneers offense has been exceptional for much of the season, it is their daunting defense that has kept their championship dreams alive. The defense has broken down opposing QB's with their five post-season interceptions.
The defense was boosted when LB Devin White returned in the divisional round against the New Orleans Saints. These turnovers are forced due to pressure created by players like DL Ndamukong Suh and DE Jason Pierre-Paul who get after the QB early and often and shut down the opposing running game.
The Bucs defense will have their abilities tested as they take on one of the deepest and explosive offensive units in the NFL. The speedy WR Tyreek Hill and the league's best TE Travis Kelce have been responsible for 26 of Mahomes' 38 passing touchdowns. The Bucs secondary will have the seemingly impossible task of shutting out these two players in order to keep their team in the game.
Brady will have his own worries as the Chiefs have players on the line and in the secondary who have been disruptive all season. DE's Chris Jones and Frank Clark have combined for 13.5 sacks and two forced fumbles this season. DB Tyrann Mathieu has been a ball-hawk defender for the entire season, coming away with six interceptions in his second season with the Chiefs.
The NFL has been able to have the first uninterrupted season in the COVID era in the big four sports leagues. With 22,000 in attendance, this will be one of the largest sports events since the beginning of the pandemic in America.