ULM's Got Talent showcases passion, skills
Last Wednesday, Brown Auditorium was filled with beautiful voices, mesmerizing instrumentals and unbelievable talent.
Students held onto the edge of their seats as the performers grabbed their attention.
Every year, the CAB organizes ULM's Got Talent, where students can show off their talents while competing for cash prizes.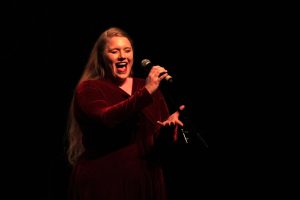 Liam Morrison, a psychology graduate student, amused the crowd with his vocals, singing a medley of great hits including, "Survivor" by Destiny's Child and "I Will Survive" by Gloria Gaynor.
The crowd was excited as Morrison performed and took first place, winning the cash prize of $300.
Junior computer information systems major Jaylen Wade showed his piano talent and left the crowd speechless. He won a $200 cash prize coming in second place.
Jaylen Wade introduced himself as a TikToker under the handle jaywade.keys. He has over 1.5 million followers on TikTok and has a way with the keys.
Senior political science major Ryan Petersen and junior music major Ethan Williams finished third for their collaborative drumming performance.
ULM's Got Talent was also open for non-students to attend.
CAB public relations officer Nishma Gautam said, "This event is not just limited to ULM students, but we have an audience in the stand from all over the city for the appreciation of the talents."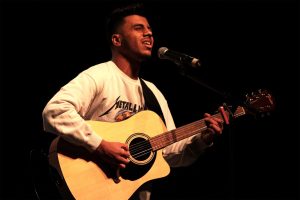 Gautam, a senior political science major, said this is the perfect time of the year for this event to happen because the college schedule is usually free enough to have a night out full of entertainment.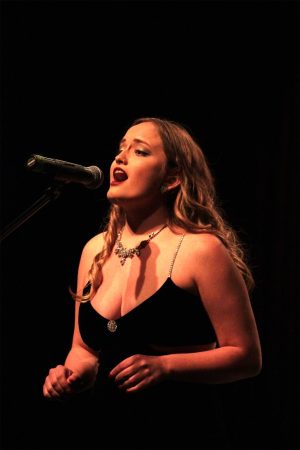 The show was a good place for students to take a break from their busy schedules and have their minds off the stress of school for a few hours.
"With the hectic schedule during the school days, taking a break to do something you love is always a peaceful thing," said freshman computer science major and People's Choice Award winner Prabesh Thapa.
Ramesh Ranabhat, a freshman computer science major, said it's great to see someone follow their passion.
The show lasted about two hours and mostly the contestants showed their singing skills and their vocals.
However, the variety found within the fondness and passion of the students made it look more than joyful and was definitely worth it.