TRIO, Ouachita Green pick up neighborhood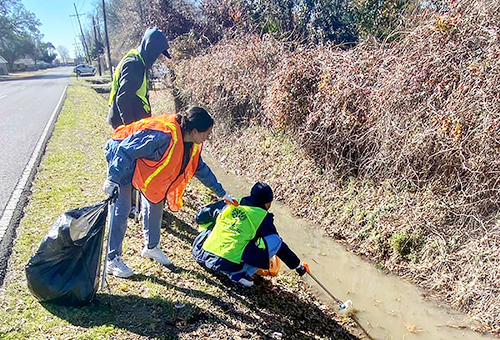 ULM's TRIO Programs Student Support Services and Ouachita Green partnered this month to clean up the community.
Ouachita Green is a nonprofit based in West Monroe that aims to preserve and protect the environment.
The TRIO-SSS students helped with Ouachita Green's Neal Shelling Elementary community cleanup hosted by Juanita Woods, the councilwoman representing District 3 in Monroe.
The group picked up litter around the neighborhood.Mystee Burrell, the co-associate director of the TRIO Programs, said that community clean-ups are essential to the preservation of the environment.
"Events such as this teach students not only leadership skills but also the importance of doing their part to make meaningful change in their community," Burrell said.