ULM police follow lead to Stubbs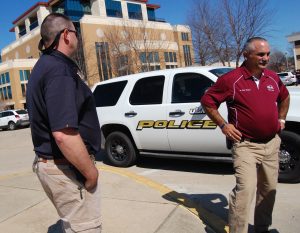 ULM police staked out Stubbs Hall at 12:15PM to apprehend a student wanted by an unidentified agency.
As soon as doors were opened to Stubbs 100, the cops methodically entered the room and found that the wanted person was not in class that day. No arrest was made because the student was believed to have un-enrolled from school, according to Lt. Dan Chason. He also added that the stakeout was a routine thing.
"The reason for the method of our approach was to keep a situation like this from turning out bad by using a contained situation like this as a safer way to protect everyone," Chason said.
ULM police have kept all information involving the suspect involved confidential.