Black leaders that shaped, impacted ULM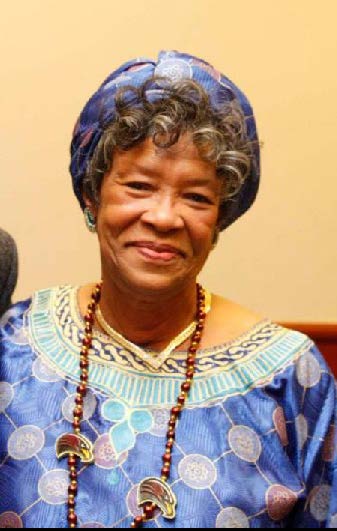 Sarah McCoy Abakwue
Sarah Louise McCoy was the first Black student to attend ULM, then known as Northeast Louisiana University. In 1960 McCoy applied to NLU but was denied admission based on race. From 1960 until 1964 she made several attempts to gain admission but was denied. In 1964 she filed a class-action lawsuit that resulted in her admission. The university was all-white for over 30 years after it was founded. After the ruling, the president of NLU at the time, George T. Walker, claimed the university would comply with it but he disagreed with the decision. One of the buildings on campus is named after Walker. Many students have expressed discomfort with this. ULM now is focusing more on diversifying campus. However, during his time as president, Walker expressed his discontent with the first attempts at diversifying NLU. Even though the name of Walker hall has not been changed, McCoy's courage drastically changed ULM. In the 58 years since McCoy started at ULM, the percentage of Black students has increased to 24%, according to College Factual.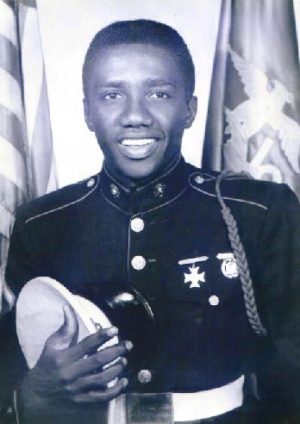 Don Smith
Don Smith was the first Black student to graduate from NLU. Smith was recruited by a group in the Monroe community. This group was looking for a Black man who had a passion for education and could handle the pressures of what was then a racially discriminatory environment at NLU. Smith was chosen because he had a passion for learning and was levelheaded. He gladly accepted. Smith wanted a spot on the basketball team, but once he arrived, he knew there was no chance he could ever get a spot. His degrees did not come easily. Smith had to overcome many racist acts and obstacles before he graduated. When Smith was first accepted to NLU, crosses were burned in his front yard because people were so angry that a Black man would start school at NLU. Smith stayed calm and persevered. The racist acts didn't stop once he started school. Racist notes were left on his desk, but he'd knock them off and move to another desk. Despite all of his obstacles, Smith received a Bachelor of Science from NLU in 1967. He then went on to receive both his master's in 1972 and his education specialist degree in 1978 from NLU.
Alex John Jr.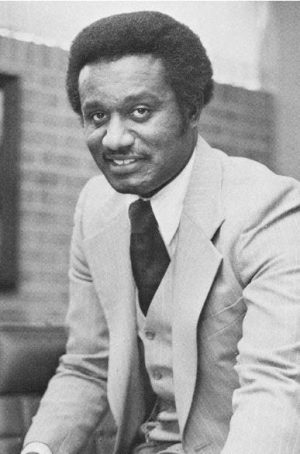 Alex John Jr. was the first Black man to hold an executive position at ULM. John earned his Doctor of Education from NLU. In 1971 he started working at NLU as a psychology instructor and later became a tenured professor. He
then was appointed assistant to the vice president of Student Affairs in 1974. In 1980, John became the first Black man to hold an executive position when he was named dean of the Office of University Relations. During his roles as a faculty and administration member, he was one of the first people to promote diversity and inclusion. He also encouraged and advocated for Black students to pursue higher education when there were few to no resources for Black students. In 1982, John left NLU and went on to become successful in several business ventures. He died in 2018. However, his legacy is remembered at ULM. The BULM Club of the ULM Alumni Association decided to honor him by naming a scholarship after him—the Dr. Alex John, Jr. Endowed Scholarship. This scholarship is for full-time undergraduate students, with special consideration for marginalized and/or first-generation students.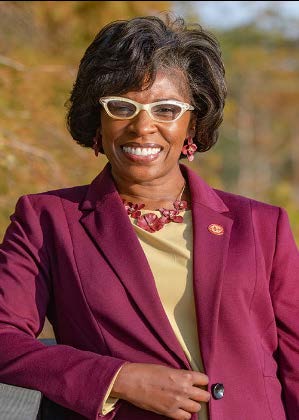 Valerie Fields
Valerie Fields is the first female vice president at ULM. Fields worked at ULM from 1996-2003 as the director of Student Development, then became assistant dean for Student Life and Leadership. She served in that position for two years. She came back to ULM in 2020 when she was appointed interim vice president upon the retirement of the former vice president Camile Currier. When searching for a new vice president, there is a national search to fill the position. However, President Ronald Berry requested the board waive the required search in light of Fields' expertise and accomplishments. She earned two degrees from ULM—a Master of Education, Administration and Supervision and an Education Specialist, Administration and Supervision in 1992 and 1997. From 2006 until 2012, Fields was the associate, interim and vice president for Student Affairs at South Carolina State University. From 2014 until 2016, she was the chief academic officer and vice president of Academic Affairs, and chief Student Affairs officer at Denmark Technical College.