CAB brings a side of Vegas to campus
Although you may not be able to go to Las Vegas to blow off steam during midterms week, CAB found way to bring Vegas to you.
The annual Casino Night was last Thursday at Bayou Pointe. It included card games, music and door prizes.
Casino Night is a favorite among students and faculty and always draws a large crowd. Card games like Black Jack, Texas Hold'em and Wheel of Fortune were played.
The theme for this year's night of gambling was '70s. Students donned tie-dye and groovy sun-glasses while playing games run by members of CAB and faculty members.
CAB President Bryce Lovelady said he was glad to see so many students show up.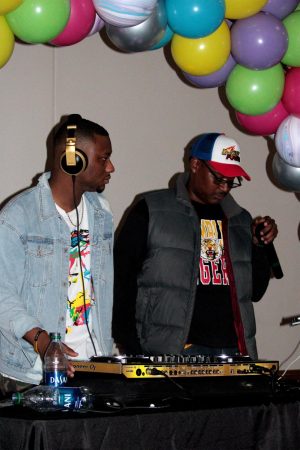 "Casino night was a huge success," Lovelady said. "I got to see a lot of smiling faces, a lot of people having fun. We had great prizes to give away."
Some of the prizes CAB gave away included an Oculus VR headset, Apple AirPods and a smart TV.
Students were excited to have some fun and get the chance to win such amazing prizes.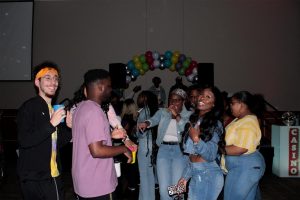 Freshman communication major Emily Rogers said she loved the night.
"Even though I don't normally like card games, these games were really fun," Rogers said. "I really enjoy the events CAB hosts and I will be going to more."
It's nice to see events like this during a stressful test week to give everyone someplace to go for a break and to celebrate the end of midterms.
Some people might have been worried they would have trouble at Casino Night because they've never played the games, but sophomore communication major Jadyn Maloney said the CAB members made them fun and easy to play.
"The games were very fun because it was the first time I played these games and the CAB members over the game were already familiar with it," Maloney said.
CAB holds Casino Night every spring, so if you missed out this time, you'll have the chance to check it out next year.
Lovelady was enthusiastic about preparing for Casino Night and said he puts a lot of effort into these events.
"That's why I do my job as CAB president," Lovelady said. "I love putting my passion into the events and executing that for the enjoyment of the students."