This week blasts off with Spring Fever festivities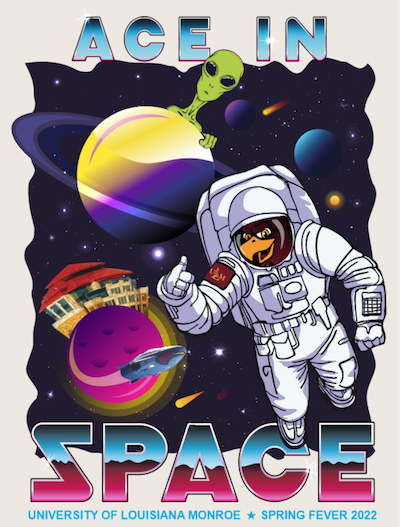 ULM's annual Spring Fever Week launches March 21 with the theme "Ace in Space."
The cosmic-themed week of events will kick off with free lunch, henna tattoos and a selfie booth in Bayou Park from 11 a.m. to 1 p.m.
Ace in Space t-shirts will be on sale in Bayou Park every day from 11 a.m. to 2 p.m.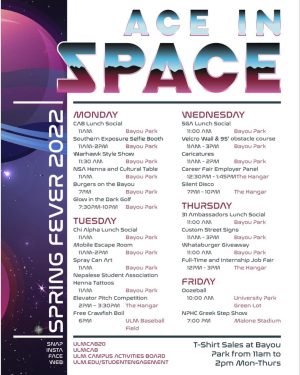 Fun activities, which are free to all students, faculty and staff, will be available every day this week, ranging from the Warhawk style show on Monday to Oozeball on Friday.
Joel Sinclair, the coordinator of student activities for the Office of Student Engagement, which hosts Spring Fever Week, said this week has a big impact on campus.
"Spring Fever Week provides students, faculty and staff with a reason to go about campus and engage with our student groups and make some memories as we move closer to the end of the school year," Sinclair said.