Women honored for making community stronger
Dr. Gwenn Jackson
Gwenn Jackson received the Legacy award, which is the highest recognition given at the Women's Symposium. Jackson was awarded for her dedication and contribution to the community. She is currently the department chair for clinical sciences and assistant professor and discipline chair for obstetrics and gynecology at VCOM Louisiana where she was recently named Faculty of the Block by the student body. Jackson received her medical education and residency training at LSU School of Medicine. After training she returned to West Monroe to a private practice as the second-ever female obstetrician. She was the first woman partner of the Woman's Clinic of Monroe. Jackson has delivered thousands of children. Her clinic practice helped advance women's health and embraced surgical innovation with the introduction of robotic technology for pelvic surgery.
"During long days of work as we chase our goals and raise our families, we rarely take the time to take stock," Jackson said. "I appreciate this moment of reflection of my life."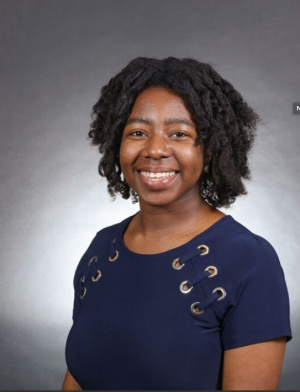 Brook Little
Brook Little was awarded the Emerging Student Leader award.
This is awarded to students who "contribute to the empowerment, motivation and encouragement of fellow peers and fosters positive chance" throughout their organizations, according to Leigh Hersey, the Women's Symposium chair.
Recipients must also show exemplary leadership skills through student organizations, academics and community service. Throughout her time at ULM, Little has been a leader in various organizations. She served as president of the Rotaract club, a peer leader, an officer of Beta Alpha Psi and a peer mentor and tutor for the TRIO-SSS program. Little is pursuing her Bachelor of Business Administration in accounting, and upon graduation in May she plans to pursue a graduate degree in her field and sit in for her first CPA exam.
"Once I graduate in May, I hope to turn over a new leaf and start my journey to step up and accomplish some of the things you all have," Little said. "Thank you all again for this award, I appreciate it."
Ashley Hubenthal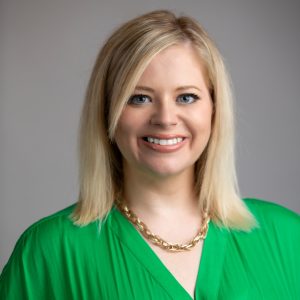 Ashley Hubenthal received the Lisa Miller Distinguished Leader award. Winners of this award "make an extraordinary effort to build relationships while providing exceptional guidance, leadership and dedication to the organization she is a part of," Hersey said. Hubenthal exhibited these skills throughout careers in marketing, sales and communications. Hubenthal was a major part of revitalization efforts in downtown Monroe. She helped connect companies by creating events such as the Downtown Pub Crawl and the Monroe Renaissance Up on the Rooftop Party. She also worked at BayouLife magazine where she worked with hundreds of local business owners. She currently serves as the vice president of the Northeast Louisiana Ad Club and is the sustaining member of the Junior League of Monroe. She is the founder of the Cinderella Project of Monroe and the creator of the Bayou Desiard Dragon Boar Festival, which has raised thousands of dollars for local nonprofits.
"It's an honor to be given this award, especially in light of the woman it is named after," Hubenthal said.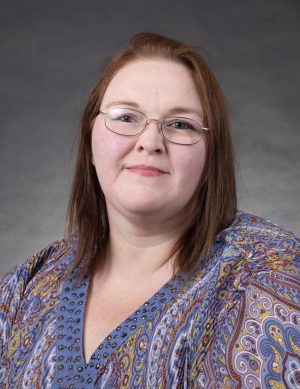 Anna Grigsby
Anna Grigsby was awarded the Empowering Student Leader award. This award was created in 2020.
"It is awarded to a non-traditional student who is committed to empowering themselves and those around them while continuing to pursue education," Hersey said. Grigsby received her Bachelor of Arts in Psychology from East Texas Baptist University in 1998 and her Master of Science in Psychology from ULM in 2001. She worked in many roles in the mental health field until she changed careers to the mortgage banking and sales industry. Grigsby is set to graduate in May with her Master of Public Administration. After graduating, she plans to pursue her Doctor of Education in Curriculum and Instruction.
"I was blessed as a graduate student to be surrounded by strong, empowering woman," Grigsby said. "My own inner-barometer of success closely aligns with the Women's Symposium's mission statement to empower, motivate and encourage others."