31 Ambassadors spike it to the '90s with Oozeball
What do you get when you combine mud, volleyball and crawfish? The only answer is ULM's annual Oozeball competition.
And this year's theme was everyone's favorite decade—the '90s.
Hosted by the 31 Ambassadors, Oozeball is a perfect time to watch fellow students trek through mud while getting a tan or making new friends.
31 Ambassadors president Kelly Morgan said, "A muddy game of volleyball gives students the chance to come out and be themselves with friends surrounding them."
To Morgan, Oozeball is not just a competition but a day where students can let loose and have fun in the mud.
This is one of the few events where organizations across campus participate and collaborate to form teams.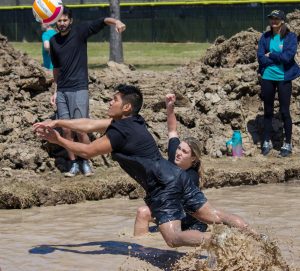 Twenty-eight teams from campus believed they would walk away as champions of their bracket, but only one would succeed.
31 Ambassadors invited Chris Williams to DJ the event, and other fun games were provided for those outside of the pits. Three Daddies Crawfish provided mudbugs for everyone to enjoy while watching the teams compete.
Before the student tournament officially began, the faculty had to jump in and test the water.
Everyone gathered around as the rigorous game of Oozeball started, and each faculty and staff member on the team slipped and slid through the mud, with one team coming out on top.
Laughter and cheers came from the players waiting in anticipation for the bracket to update. Oozeball shows the genuine comradery and spirit of the ULM students.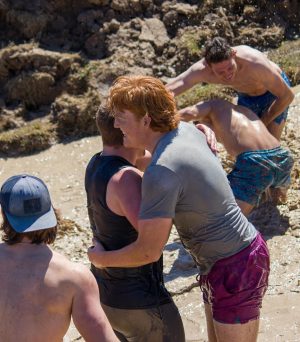 Of those 28 teams, only three survived the battle to the top. The first team to reach the championship was in the men's bracket, then they continued to become the 2022 Certified Ooze Winners.
Quickly after that, the co-recreational bracket ended with the Pill Splitters on top. The tournament's last game determined the champions of the women's bracket, leaving the Ball Busters to take the title for 2022.
One member of the Certified Ooze Winners, Creek Baham, a first year pharmacy student, said he loves Oozeball.
"It isn't that often that everybody in the university comes out to play a sport together and enjoy it," Baham said.