New facility brings excitement to softball program
ULM softball cut the ribbon on a brand-new leadership facility on Aug. 12. The new Stangier-Young Leadership Center will serve as the new base of operations for the Warhawks' softball team.
Construction for the building began in October of last year, so players and coaches were excited to finally unveil the building to the public.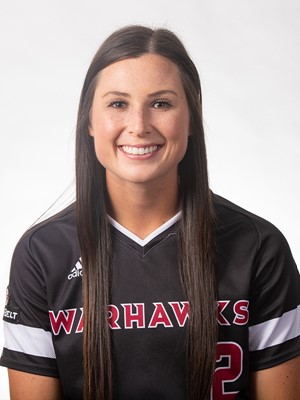 Th"This Leadership Center is a big opportunity for the team and the community," sophomore catcher Madison Blount said. "It really emphasizes how much we put being a person over a player. It's really going to help us grow."
ThThe new facility is long overdue. Before the leadership facility was built, the softball team was using facilities that were over 40 years old, and did not have their own washer and dryer or uniform closet. There was not even a space big enough to hold team meetings.
With this new $1.5 million facility, softball now has a new locker room, lounge area, study room, media room for watching film and indoor bullpens for pitchers.
fiEach room is outfitted with quotes from coaches and pictures of the team to give the building a new and modern look. There is a big spotlight on the team's motto, S.H.I.P., which stands for selfless, hardworking, impactful and positive—four qualities every player strives to have.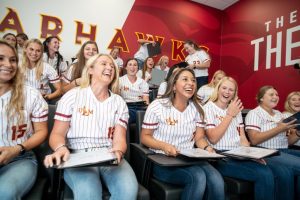 Players could not believe their eyes when they saw the building for the first time.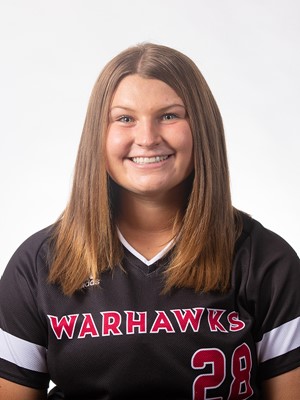 fi"I was speechless," senior outfielder ThKennedy Page said. "The renderings for the building did not even compare to what it looked like inside. I'm still in awe when I walk through it every day."
ThThe Stangier-Young Leadership Center was funded almost entirely by private donations from the community. This shows an encouraging commitment from the community to make the softball team the best they can be.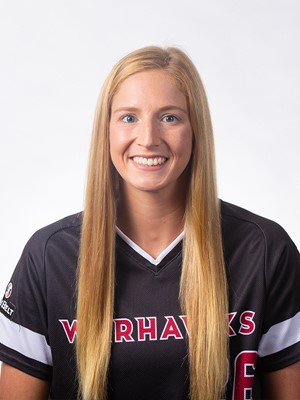 "Without the supports from our coaches, community, and administration, none of this is possible," Page said. "We have the best supporters in the country and are forever indebted to them."
ThThe facility also gives the team a step-up in recruiting and getting players to come to ULM.
Th"This is going to take our program to the next level," senior outfielder Korie Kreps said. "This will get recruits here that might not have come before because of the facilities."
ThThe facility also puts emphasis on each player's academic studies by giving them quiet lounge and study areas to focus. Academically, the softball program finished 14th in the nation, so ULM is a place where players not only come to excel on the field, but also in the classroom.