'Hell Paso' offers emotional experience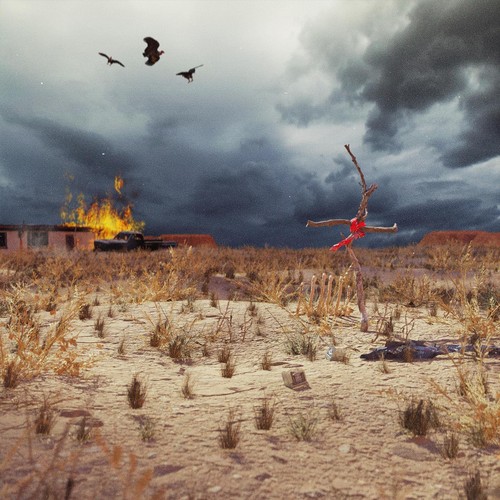 The Cocaine Cowboy is back in the saddle and riding high again with the release of "Hell Paso." Anger, depression and attitude are all on full display in Koe Wetzel's fifth studio album.
On first listen, each song felt like opening present after present on Christmas morning and checking off the entire wish list. Almost every song demonstrated the expanding influences in his sound.
The country music elitist probably reached for the skip button throughout the album whenever Wetzel bent and broke from both the traditional and radio-friendly sound of country music. But with the genre's gatekeepers out of the way, "Hell Paso" cannot be labeled anything other than 38 minutes of damn good music.
The aptly named album traverses the highs and lows of love, lying, heartbreak, cheating and fame that the troubled Texas troubadour has squared off with in his life.
The self-explanatory track "Sad Song" is the most vulnerable that we've seen Wetzel in any of his songs. The rarely uttered "I'm sorry" on Wetzel's behalf phrases his emotions better than any other words could do.
"YellaBush Road" shows that, through all the tumultuous events, Wetzel always has something to celebrate as he calls back to his East Texas upbringing.
The back-to-back pairing of "Oklahoma Sun" and "So Low" flow together as he's waiting on a storm he knows is coming on the former, and then on the latter he's left stunned after it finally arrives.
While most of the album earns its praise, there are a few areas where the album feels lackluster. Three of the 13 tracks are skits where Wetzel speaks directly to the listener. They add character to "Hell Paso," but another song or two—putting this album in the 40-to-50 minute range—could have arguably lifted this to be his best work yet.
A few tracks feel out of character for Wetzel—but not all for the wrong reasons.
The moody "Cabo" has undeniable character with its slow south-of-the-border instrumentals. But just before it on the track listing, "Money Spent" feels like squandered potential. The opening gave optimism that it could hold its weight with the two singles, but instead it feels like Pop Evil entered a honkytonk in a drunken stupor.
But after "Money Spent", Wetzel hits each of the remaining seven songs with artistic perfection.