Hot takes on college life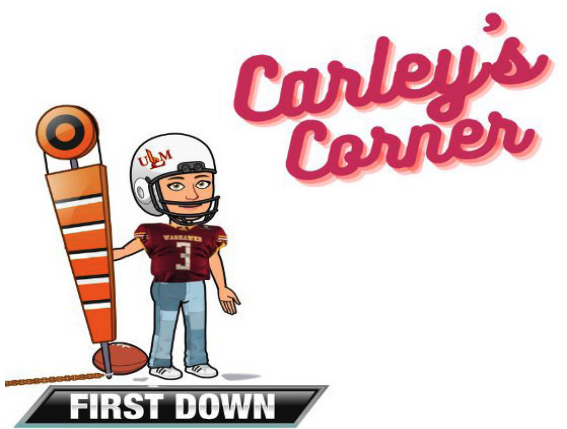 Stay Through The Whole Game.
I've started to see a trend of people leaving during halftime during football games. But, honestly, wanting to leave early never really made sense to me.
Maybe they thought the game was boring. Maybe they got hungry and didn't like the food the concession stand was serving. Or maybe their team is down zero to a hundred and they want to make a quick getaway to skip the embarrassment.
My thinking has always been if I go to the game, why wouldn't I stay the whole time? Unless I have a good reason to leave, I'll be standing on the bleachers in my usual spot in the student section.
It didn't really occur to me that other people didn't use the same logic until I went to the homecoming game this past weekend.
The Warhawks played the Coastal Carolina Chanticleers. Our team wasn't expected to beat the number one team in the Sun Belt. And they didn't. But they sure did give the Chanticleers a run for their money.
I sat down at the end of the first half to visit with friends. When I stood back to watch the third quarter, the bleachers had been cleared out.
What used to be a sea of ULM fans was now a few students.
At that time we were down 28-14, but it was a good game. I won't give you a play-by-play. You can turn to page 16 for that.
If you leave at the half, it's like you are giving up on the football team. They weren't even behind that much. Two touchdowns and they would've had it in the bag.
Stay the whole game. You aren't cool and quirky because you skip out of the second half.
Support your school. Support your team.
If you have a topic or question that you would like to see in Carley's Corner, email me at [email protected].