Warhawks cannot close out as losing streak goes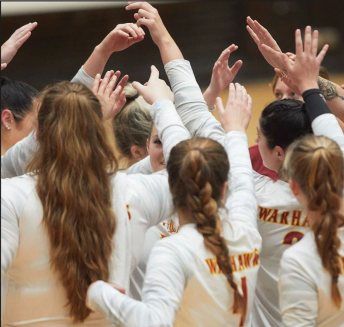 Warhawk volleyball is now 0-6 in the Sun Belt Conference after a competitive yet fruitless bout versus Southern Mississippi.
The first match included a disappointing 25-8 loss sandwiched by two very close sets, a dropped 26-24 first set and another slip during a 25-23 defeat.
The first set was hard-fought for both teams. Getting dangerously close to the end of the set, an attack error by Southern Mississippi's Liana Guillemaud allowed ULM to pull ahead 21-20. Still pushing the lead, the Golden Eagles were breathing down ULM's neck, finally taking the set after being pushed to 26 points.
The second set was not as clean, as the Warhawks faltered and had to settle for a 25-8 blowout. The final set was a repeat of the first. Despite the Warhawks' best efforts, a brutal kill by Southern Miss disrupted the momentum and the Warhawks failed to finish.
The new the back-to-back style of conference matches meant that the two teams were back on the court in less than 24 hours. Head volleyball coach Charlie Olson says it certainly helps being able to react to certain players and plays in a short period of time.
"Playing back-to-back has given us an opportunity to make quick adjustments and see how our team adapts in match two," Olson said. Friday's match was a different story entirely. While still short of an outright win, the Warhawks were able to get a win in set three.
Sophomore Emily Adams went into the match determined to flip the script on the previous match.
"We use the games prior as encouragement to do better. Our team has no limit, we improve every day whether it be during practice or games," Adams said. Out the gate, ULM made it known they wanted to win.
The first two sets had ups and downs, highlighted by extreme runs by both teams.
ULM got their big break in set three, when they never trailed by more than three points, led nearly the entire set and finally took the set thanks to a kill by Taylor Thomas.
As heartwarming of a moment as a come-from-behind match would be, the Warhawks failed to come back from an early deficit in set four, giving Southern Mississippi the final win to walk away from Fant-Ewing.