Celebrities that wore controversial costumes
Heidi Klum
Heidi Klum took the phrase
"Would you still love me if I was a
worm?" to the extreme this year,
showing up as a literal worm with
her husband Tom Kaulitz dressed
as a fisherman. The reactions were
divided amongst Twitter users. One
wrote, "Is this supposed to be funny?
I didn't laugh," and another
said, "It's literally so hilarious and
freaky."
Megan Fox & Machine Gun Kelly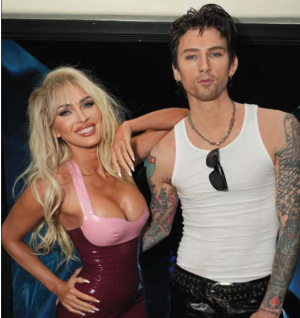 Superstar couple Megan Fox and
Machine Gun Kelly dressed as Pamela
Anderson and Tommy Lee
Jones, inspired by the miniseries
"Pam and Tommy." Because of the
recent outcry against Jones and the
creation of the miniseries, many
thought the costumes were insensitive
and unfair to Anderson, who
spoke out against the show.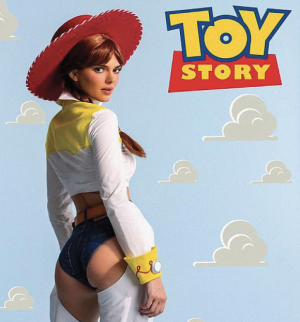 Kendall Jenner
Kendall Jenner found herself in
hot water over her sexy Jessie from
Toy Story costume. Many were offended
by the oversexualization of
a children's movie character, one
even writing, "Oh, so now we're
sexualizing kid's animation, huh?"
Some other celebrities praised
Jenner in her Instagram post, including
Gigi Hadid and other
Kardashian members.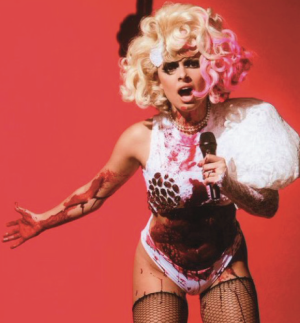 Addison Rae
Addison Rae arrived as Lady Gaga's
iconic "Paparazzi" look from
the 2009 VMA's. Rae fans adored
the outfit but many Gaga fans
despised it. The costume was accurate
down to the fine details, but for
some that just wasn't enough. "Do
not give Addison Rae credit ever,
especially over something Gaga related,"
one fuming fan wrote.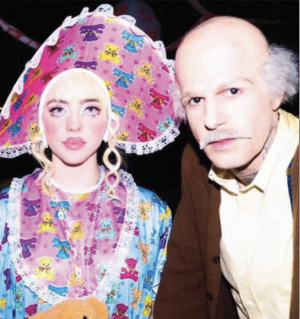 Billie Eilish
Billie Eilish, who has been recently
under fire for her 11-year age gap
relationship with boyfriend Jesse
Rutherford, sent the scandal home
this year by dressing up as a baby,
with Rutherford as an old man.
Most thought this costume seemed
tasteless, especially with the accusations
of Rutherford as a groomer.
Some thought poking fun at the accusations
was brilliant.