Elon Musk is taking Twitter in right direction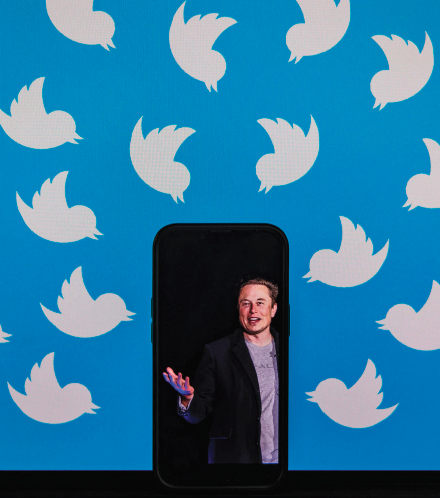 With a controversial new CEO, Twitter is either on the path to success or irrelevancy. Elon Musk purchased Twitter for $44 billion and intends to use his leadership to promote free speech on the platform. He is taking Twitter in a much-needed direction by rightfully allowing users to express their thoughts.
Many fear that by promoting free speech, Musk is opening the floodgates for hate speech. However, if users stay within the bounds of established laws, they should be allowed to use a public platform to express their opinions, disagreeable or not.
Since his takeover, Musk has laid off over 3,700 employees. Musk reports that Twitter was losing nearly $4 million a day due to the excessive number of employees. Twitter's workforce was too heavily invested in content moderation and speech regulation. Although these layoffs may harm the individuals involved, Musk is simply taking steps to implement the changes he wants to see within his company.
He has given the workers a threemonth severance, which is 50% more than legally required. In terms of justice, the ex-employees have not been treated unfairly.
Musk has also limited work from home, enforcing regular office hours for his employees. According to an article by The Washington Post, working from home won't foster innovation and productivity over the long term.
Previously only used for celebrities or public figures, the blue checkmark on Twitter is also getting an update. Musk is requiring users to pay and provide proof of their identity for the blue check. Like Tinder, the mark will now do what it is meant to, to show that someone is who they say they are.
Unfortunately, people are slipping through the cracks in this system and impersonating others. But this feature is innovative and, once further developed, will prove to be very helpful for Twitter's users.
Twitter's head of Safety and Integrity Yoel Roth has already begun to address the issue. "Paid Verification is a strong (not perfect) signal of humanness, which helps fight bots and spam. But that's not the same thing as identity verification," Roth said. He acknowledges that Twitter may need to do more in this area in the future and urges users to report accounts they suspect of fraud so that they may be suspended.
It's only a matter of time before we see the changes Musk is implementing benefit the platform. I am confident that Twitter will grow from this new ownership and allow free speech to reign.