Former Indian coach Benny Hollis, 71, passes away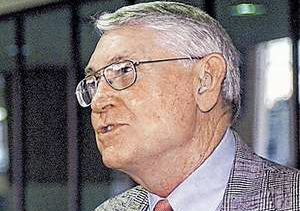 Editor's Note: © 2011, The News-Star. Republished with permission. Written by Stacy Temple.
A pillar in the foundation of University of Louisiana at Monroe athletics has died.
Benny Hollis, who served as director of athletics and men's basketball head coach when the university was known as Northeast Louisiana University, died Saturday. He was 71.
Hollis served as an assistant men's basketball coach at the college from 1971-79 before being made head coach in 1980-81. While serving as head coach, Hollis led the hoops team to the 1980 Trans-America Athletic Conference title before being named director of athletics in 1982, a position he held until 1994.
During his tenure as athletics director, Hollis oversaw the school's move to I-A football before his retirement. In 2003, Hollis was inducted into the ULM Hall of Fame….
Click here for the full story about Benny Hollis