Georgia Rep. announces plan for national split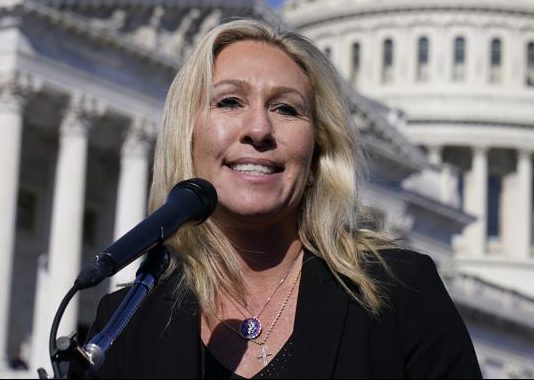 On Presidents Day, Rep. Marjorie Taylor Greene proposed the separation of the United States into red and blue states. Labeled as a national divorce, the plan would divide the U.S. between the two major political parties—Democrats and Republicans.
"From the sick and disgusting woke culture issues shoved down our throats to the Democrat's traitorous America Last policies, we are done," Greene said.
The Georgia congresswoman argued that the polarization between political parties would be solved by a national divorce. Differences in political beliefs and ideologies have increased tensions between the two competing factions.
According to a PEW Research Center study, 43% of Republicans and 38% of Democrats view the opposing party in a negative light. These percentages mark a steep increase since the survey was first conducted in 1994.
Scholars at Brown University state the polarization between political parties has increased due to the changing stances of each major party. The prevalent issues of abortion, gun rights, LGBTQ rights and healthcare have contributed to this divide.
Currently, there are 25 red states in the U.S. that closely follow Republican policies and beliefs. The secession of all red or blue states would essentially divide the country in two.
While Greene publicly announced her pursuit of a national divorce, she has yet to detail how the proposition would go into effect. The separation of the country into red and blue states would require the division of natural resources and restructuring of the federal government.
Courtney Harris, a ULM professor in political science, teaches several courses analyzing the American government and the bipartisan electorate. Examining Greene's plan, she believes that the Georgia representative needs to release more information to the public.
"There has been no clear explanation about the government models," Harris said. "There's too little information about how it would be structured, the timelines and the key players."
Other members of the House of Representatives have yet to speak out about Rep. Greene's call for a national divorce. As the 118th Congress begins passing more laws, it is unknown if more politicians will examine the idea proposed by Greene.