Anatomy of misery: ULM women's basketball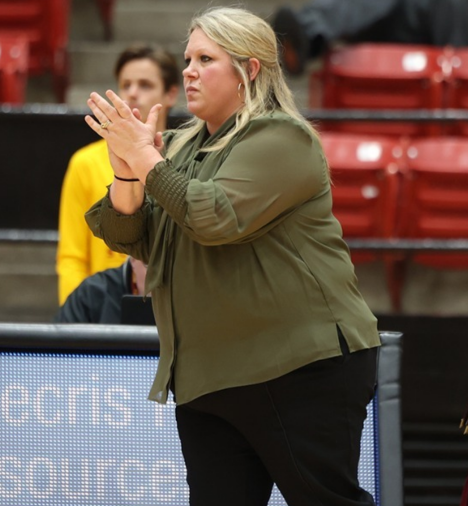 The ULM women's basketball program is the epitome of failure in modern-day Warhawk athletics. A once proud and respected program is now a shell of its former self.
The issue starts with the woman in charge of this disaster. Head coach Brooks Donald Williams just finished her fourth season with the Warhawks. If there's one phrase to describe her tenure, it's a dumpster fire.
One look at her record through four seasons and I already have enough of an argument. Williams has comprised a 17-94 overall record with ULM. Her conference record with the Warhawks is 5-61. Five conference wins is the number a team should expect in one season, not four.
It's not like the Sun Belt is a good conference for women's basketball. According to the NCAA NET Rankings, the highest-ranked team in the conference is James Madison, placed as the No. 116 best team in the country. In a conference with no teams in the top 100, you expect to win more than five games in four years.
What's even more abysmal is the nine total wins over NCAA Division I opponents. Schools like Louisiana Tech, McNeese State and Grambling State have consistently owned ULM every year. Not only can ULM not beat opponents on its level, but it can't win against teams below it.
The 17-94 record isn't because of the lack of talent on the roster. This season, center Emma Merriweather was one of the best players in the Sun Belt. She was named the Sun Belt Conference Defensive Player of the Year and received All-Sun Belt Conference Third Team honors. Merriweather averaged 10.1 points per game and 10.6 rebounds per game while also setting a school single-season record with 91 blocked shots.
With players like Merriweather, the team should be winning more than three conference games in a season.
But when a team is as one-dimensional as the Warhawks were in 2023, it's easy to game plan. ULM lived and died by its ability to score in the paint. When opponents took that away, the Warhawks had to settle for shooting long-range shots, which is their weakness. It doesn't matter how much talent Williams puts on a roster if it's easy to game plan against.
Another factor to consider is the failure to complete a 40-minute game. The Warhawks can play well for a quarter, a half or even three quarters. But in almost every game this season, ULM takes its foot off the gas and allows the other team to go on a run and catch up. Whether this is the cause of fatigue with the players or poor game management, it's still a coaching issue.
With all this being said, there is a simple honor in admitting what you're doing is wrong, but Williams can't even do that correctly. Against Marshall, ULM lost a game while holding the lead for all but five minutes. Williams' response was how the team played "a heck of a three-and-a-half quarters." Against Texas State, her excuse was playing "extended minutes without Emma Merriweather, Bre Sutton and Myca Trail."
According to her, choking away every other game and losing 94 games in four years is not her fault.
With all of this in mind, it's easy to see why people like myself wish for a change in the position.
There is a lack of attention that the program receives. ULM women's basketball is one of the most underfunded programs in the Sun Belt. With a lack of funding, it's hard the get money for renovations and facility upgrades to put ULM on par with the rest of the conference. The foundation of the program is equivalent to a cursed burial ground of our former mascot.
The most important factor for the program going forward is Athletic Director John Hartwell. There's not only the decision of Williams but also deciding who to hire if Williams is let go. How Hartwell approaches women's basketball will greatly impact the program for years to come.
The athletics department also needs to do a better job of finding partnerships and donors to make more money for the program.
To get money, you need more attention. To get more attention, you need to win. ULM needs to find a way to overcome its problems and put together a winning culture.