Metallica aims too high on '72 Seasons'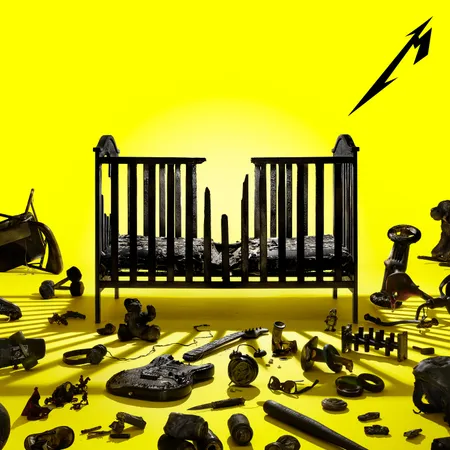 When you have a reputation and legacy as revered as Metallica does, everything carries high expectations. The band's latest album, "72 Seasons," delivers high-powered metal madness that made the thrash metal band famous but lacks the feeling of a cohesive album.
The band sounds revitalized both as a group and as individuals. James Hetfield's voice is the best it's been in over 25 years, and his riffs provide power to each song. Kirk Hammett and Rob Trujillo both have their moments that stand out on tracks, and even Lars Ulrich's drumming has shining moments. But the album is plagued with uninspired lyrics and overly-complex song structures.
As soon as you hit play, you see it in the title track. The nearly eight-minute opener runs well past its welcome. Metallica prides themselves on their opening tracks, but this one doesn't belong in the same conversation as "Battery," "Blackened" and "Hit the Lights."
Like most songs on the album, trimming the track down could have made it better.
On the back half of the album, some tracks will grab your interest.
To close out the album, Metallica brings out "Inamorata." This 11-minute behemoth is the longest track in the band's history, and despite its length, it demands to be replayed. It opens with a gut punch of a heavy riff that's more reminiscent of a band such as Black Sabbath than Metallica.
The song is a callback to "My Friend of Misery," released over 30 years ago. "Misery" is repeated throughout the song as Hetfield's metal-themed ballad tells of a lover who left and ruined everything in the process while he comes to find "she's not what I'm living for." The peak of this track and possibly the album is the harmonized solo between Hetfield and Hammett. It further alludes to "My Friend of Misery," with the solo being tuned nearly identical to the solo from that song.
Other potential gems occupy spots in the final six tracks.
"Lux Æterna" and "Room of Mirrors" remind us that trash metal isn't dead. "Lux Æterna" is short, fast and aggressive, while "Room of Mirrors" shows that Metallica can still go the distance with their rapid-fire tempo.
Conversely, "Crown of Barbed Wire" is one of the band's heaviest tracks this century. The slower, bluesy riffs give way to Hetfield's lyrics about suffering and the ultimate demise of a failed leader.