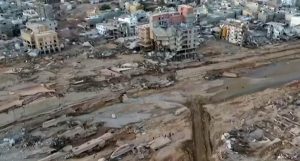 Flooding in Libya
Derna, an eastern coastal city in Libya, experienced extreme flooding on Sept. 14 that left devastating effects.
The city had heavy rainfall due to a system named Storm Daniel, but the situation became worse when two of the city's dams collapsed.
A 23-foot wave hit the center of the Derna, wiping out buildings and carrying people out to sea.
According to CNN, the death toll is now at least 11,300, but Libyan authorities say there are still about 10,000 people missing.
The authorities have also opened an investigation into the reasons the dams may have collapsed.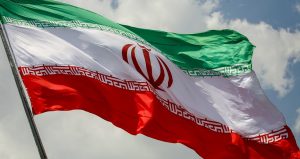 US and Iran deal
The Biden Administration issued a waiver on Monday that will give Tehran, the capital of Iran, $6 billion of Iranian oil revenue that was previously blocked by U.S. sanctions, according to NBC News.
After the freeze is lifted, the Iranian government can use the funds to buy food, medicine or other humanitarian items permitted by the U.S. economic sanctions.
This agreement will also free five Iranian nationals being held in the U.S. in exchange for five Americans detained in Iran.
The prisoner exchange was first reported on in February, but a senior official in Biden's administration has said the swap is expected to be complete by the end of this month.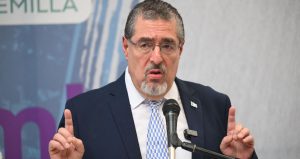 Guatemalan President-elect suspended
Guatemalan President-elect Bernardo Arévalo announced on Sept. 13 that he is temporarily suspending his transitioning process into office after Public Ministry agents raided electoral facilities.
According to CNN, the Public Ministry is investigating allegations that Movimiento Semilla — Arévalo's Party — used forged signatures when it was seeking authorization.
After the incident, Arévalo filed a court complaint and called for the resignation of Guatemalan Attorney General Consuelo Porras and other government officials during a press conference.