For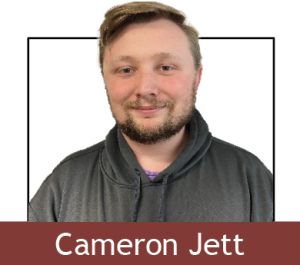 Louisiana has a weird infatuation with being unique. Parishes and police juries are some of the first examples that newcomers to the state notice, but there's another curveball for state elections.
The jungle primary is one other weird quirk that comes with living in Bayou Country. Instead of having a true primary like most other states, Louisiana throws everyone in the pot at once like a crawfish boil and might or might not crown a winner.
If anyone takes home the majority of votes, (it's important to understand majority means over 50%, not the most votes) then they've won the election. If nobody gets the majority, then the top two candidates face off in a runoff election a month later.
But unlike a crawfish boil, this conglomeration of politicians on a ballot isn't something most people love.
For new voters, it's outright confusing. The Louisiana Secretary of State's website refers to the Oct. 14 election as an open primary, even though we might not go to a general election.
There's a reason no other state in the nation uses the same system as Louisiana. It's awkward. They don't call it a jungle primary because it's orderly and streamlined.
The way to go in voting systems is certainly a two-round system, but it's not one that can determine a race in one day but send everyone back to the polls a month later for other elections.
A two-round voting system offers benefits in elections that the traditional blanket primary fails to offer, but the Louisiana system is a terrible utilization of a two-round system.
Louisiana would be better off changing to a top-two primary system.
A handful of states already use the top-two system in elections, most notably California.
A top-two primary system keeps the same first-round setup as the current jungle primary, but it guarantees two rounds of voting by advancing the two candidates with the highest percentage of votes no matter what.
In addition to removing the uncertainty around candidates winning outright or needing to go to a runoff, having two rounds of voting might also increase the involvement in smaller elections.
Not everyone invests their time into all levels of politics in the state. In the current system, those who only care about the big races aren't likely to go back to vote for smaller elections in the runoff.
The guaranteed two-round system indirectly encourages voters to care about all the races on the ballot.
If it's going to take two rounds to determine the next governor, no matter what, then voters might be more inclined to research the race for local offices as well.
Voting should be simple, clear and streamlined. This change can accomplish just that and get Louisiana out of the jungle.
Against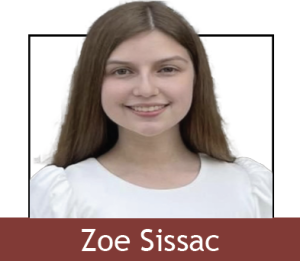 As politicians prepare for the 2023 elections, Louisiana's jungle primaries continue to garner unnecessary criticism. The controversial practice places all candidates, regardless of political affiliation, in an open election. If a candidate receives more than 50% of the votes, he or she wins the seat.
The jungle primary remains an integral part of Louisiana elections. We should not confuse voters by implementing a new electoral process.
This system appears straightforward to most voters. You simply walk into the polls and vote for your favorite candidate. Jungle primaries eliminate the overcomplicated system of party-specific primaries and supposedly "fraud-ridden" elections.
Party-specific primaries, also known as closed primaries, narrow down the candidate pool before a general election. Republican and Democrat candidates both vie for the party nomination. Then, the race ends in a general election between both party nominees.
In a jungle primary, every candidate's name, Republican or Democrat, is on the ballot. Almost every candidate receives a percentage of the votes, even if it is as low as 0.25%. The two candidates move forward if no candidate receives the majority vote. That seems simple enough.
If the state legislature repealed jungle primaries, thousands of voters could be potentially disenfranchised. The Louisiana Clerk of Courts voted in 2021 against party-specific primaries, citing voter confusion as a contributing factor.
"It disenfranchises voters," St. Tammany Clerk of Court Melissa Henry said. "We're on the front line, and people do not understand why they can't vote for who they want to vote for."
According to Pew Research Center, 25% of registered voters did not participate in the 2016 election because they disliked the candidates. This practice, called "principled abstention," is becoming more common among voters.
After all, why would you vote in an election if you don't support either candidate?
The jungle primary solves this issue.
Jungle primaries accurately portray the feelings of Louisiana voters towards specific candidates, an amazing feat that rarely occurs in general elections.
Voters aren't just picking the lesser of two evils but a candidate that deserves their support.
The argument against jungle primaries stems from the misguided belief that these types of elections confuse voters. That is simply not true. A jungle primary is probably the simplest way to conduct an election.
Thanks to the rampant rumors of voter fraud and rigged elections, Americans no longer trust in the electoral process. Switching from the simple jungle primary system would only increase this distrust.