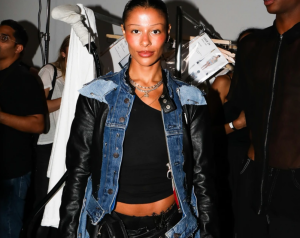 New York
Kicking off fashion month in the Big Apple, designers combined functionality with elements of whimsy and fun. Colin LoCascio's collection focused on the approaching winter weather with his hand-embroidered sweaters and vests. Sami Miró's eco-friendly show transformed vintage pieces into fresh, original designs. The designer and environmental activist repurposed worn jeans and denim jackets in her newest collection, "Zero Waste."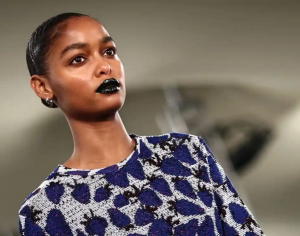 London
London is considered one of the capitals of high fashion and luxury brands. One of London's most notable fashion houses, Burberry, ended the city's fashion week by reinventing its most iconic designs. Burberry's spring collection featured an array of gorgeous and sleek trench coats ready for everyday use. Designer Daniel Lee created a collection that paid homage to Burberry's origins and ushered the brand forward into the future.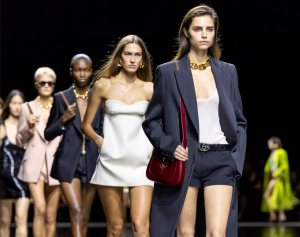 Milan
Surrounded by vineyards and museums, the city of Milan wrapped up fashion week a few days ago. Gucci, a name that has become synonymous with luxury clothing, held the largest fashion show in the city. Creative director Sabato De Sarno attempted to distinguish himself from previous Gucci designers such as Tom Ford and Alessandro Michele. As a result, he featured a new color, oxblood red, in many of his designs, which he paired with brown platformed loafers.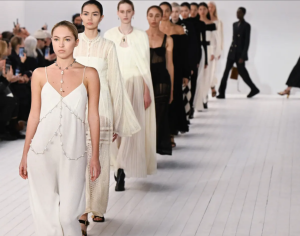 Paris
This week, the City of Love hosts the final series of fashion shows and exhibits. The most anticipated shows star Gabriela Hearst, the creative director of Chloé, and Alexander McQueen's lead designer, Sarah Burton. Chloé's winter collection follows a monochromatic color palette of whites, grays and blacks. The collections consist of silky blazers and matching sets. Alexander McQueen's pieces are a little more adventurous, including detailed abstract designs and frilly ruffles. year marks the end of both women's reigns as queens of the fashion industry.