Biden's Impeachment Inquiry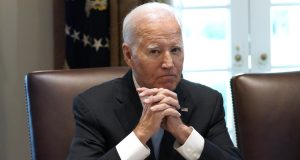 House Republicans held the first impeachment inquiry hearing on Thursday, laying out the reasons why President Biden should be removed from office.
The center of the Republican inquiry focuses on Hunter Biden's foreign business dealings. Although, they have not yet shown evidence that proves Biden receives funds from his son's business dealings.
According to CNN, the House Oversight Chair, James Comer, announced that he was issuing subpoenas for the bank records of Hunter Biden and his brother, James Biden.
GOP expert witnesses at the hearing said that there is not enough evidence yet to impeach Biden.
Senator Feinstein's Passing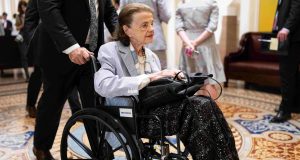 U.S. Sen. Dianne Feinstein (D-CA) passed away in her home Thursday night at the age of 90.
According to AP News, her death follows after a battle with shingles earlier in the year. She was sidelined because of her health for a few months but returned in May.
Feinstein, the oldest sitting senator, was elected in 1992.
Many politicians, including former President Obama, Republican Leader of the Senate Mitch McConnell and President Biden, have deemed Feinstein a "trailblazer."
"Dianne made her mark on everything from national security to the environment to protecting civil liberties," Biden said in a statement.
Menendez Indictment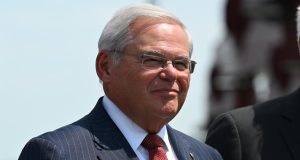 U.S. Sen. Bob Menendez (D-NJ) and his wife Nadine Menendez were charged with bribery offenses, along with three New Jersey businessmen.
According to the Department of Justice, Menendez allegedly used his position to benefit the Egyptian government in exchange for hundreds of thousands of dollars in bribes, including gold bars, cash and a Mercedes-Benz.
The senator was released on a $100,000 bond and said that the cash found was pulled from his savings account in case of an emergency.
Menendez pleaded not guilty to the charges against him on Wednesday and refused to resign.