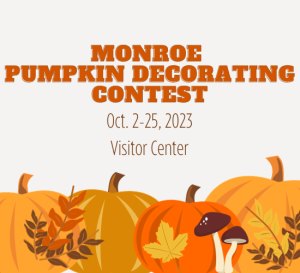 Pumpkin Decorating
Nothing kicks off the fall season like a good old-fashioned pumpkin decorating contest. Get ready to get your hands dirty with the month-long Monroe-West Monroe Pumpkin Decorating Contest. Pumpkin decorating ranges from carving jack-o'-laterns to painting designs. Contestants must incorporate the twin cities into their pumpkin.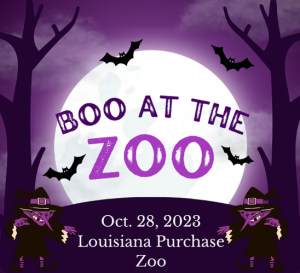 Boo at the Zoo
Celebrate Halloween with the creepy, crawly residents of the Louisiana Purchase Gardens and Zoo. Staff at the zoo transform the exhibits into haunted houses. For all the scaredy-cats, the zoo hosts a peaceful train ride. The zoo also sponsors trick or treating, so parents should be prepared for the much-dreaded sugar high. Boo at the Zoo will occur on Oct. 28.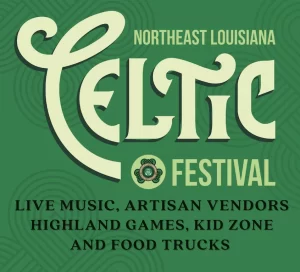 Celtic Festival
Rooted in centuries of tradition, the Northeast Louisiana Celtic Festival embraces Louisiana's Irish history. The festival honors the traditions of many Louisianans' Irish ancestors. The festival includes river dancing lessons, storytime and bagpipe demonstrations. The Highland Games feature amateur athletes from across the city. The festival lasts all day on Oct. 7.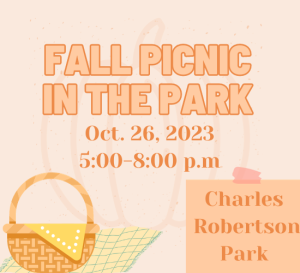 Picnic in the Park
On Oct. 26, the grass of Charles Johnson Park will be covered with blankets and beach towels. The park is hosting a fall picnic, encouraging locals to take advantage of the cooler weather. Nature lovers should bring a wicker basket full of sandwiches and a soft blanket to stargaze on. Head to Charles Johnson Park to watch the sunset and changing of the leaves.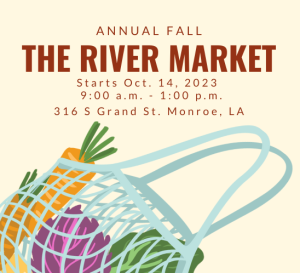 River Market
On the bank of the Ouachita River, the boardwalk hosts various street vendors and farmers each autumn. Shoppers can stroll along the wooden boardwalk, which will be lined with pop-up shops. Farmers are selling freshly grown produce, unlike what you may find at the nearby Walmart. Visit the River Market on Oct. 14 to support local businesses.