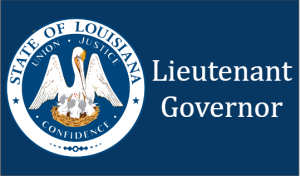 The lieutenant governor candidates include Elbert Guillory (R), Tami Hotard (R), Willie Jones (D), Billy Nungesser (R), Bruce Payton (I) and Gary Rispone. Nungesser has served as Lieutenant Governor since 2016 and wants to continue the work he's started. Guillory is a former Louisiana State Senate member and former Louisiana State Representative. Hotard worked as a print journalist and editor. Her focus is rebranding Louisiana. Jones is a business owner who ran in 2019 and said he had no choice but to continue his journey as the only Democrat in the race. Payton has owned many small businesses. He pushes for term limits for lieutenant governor and said a politician should not be hired to sell the state. No party candidate Rispone hosts the TV show "Paradise Louisiana" and is a nature conservationist.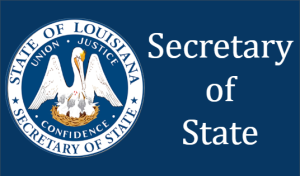 Secretary of state candidates are Gwen Collins-Greenup (D), Mike Francis (R), Amanda Jennings (Other), Thomas Kennedy III (R), Nancy Landry (R), Arthur Morrell (D), Clay Schexnayder (R) and Brandon Trosclair (R.) Collins-Greenup is the owner and managing partner of Greenup Law, L.L.C. Francis is the CEO of Francis Drilling Fluids, Ltd. and serves as the Public Service Commissioner of District 4. From the Monroe area, Jennings works as a secretary. Kennedy founded TJ Kennedy Realty and Investment Services. Landry serves as the first assistant of the current Secretary of State. Morrell was the Orleans Parish Criminal Court Clerk from 2006 to 2022. Schexmayder currently serves as Speaker of the Louisiana House of Representatives. Businessman Trosclair fought vaccine mandates in the U.S. Supreme Court.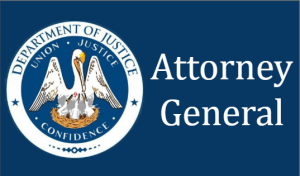 Attorney general candidates include Lindsey Cheek (D), Marty Maley (R), Liz Murrill (R), John Stefanski (R) and Perry Walker Terrebonne (D.) Louisiana lawyer Cheek founded The Cheek Law Firm in 2015 with the help of her sister, according to her website. She prides herself on not being a politician and calls herself "a pitbull for the people." Maley has worked at Maley Law Firm and is a former felony prosecutor with the 18th Judicial District Attorney's Office. He ran for attorney general in the 2015 election. Murrill is the Solicitor General and the Louisiana Department of Justice's Administrative Division. She is also endorsed by both Louisiana U.S. Senators. Stefanski is a Louisiana House of Representatives member, representing District 42. Terrebonne lives in New Orleans and works as an attorney.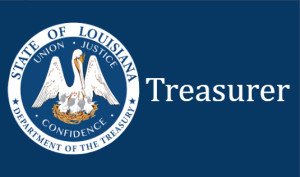 Candidates for Louisiana treasurer are John Fleming (R), Dustin Granger (D) and Scott McKnight (R.) According to his website, Fleming served as a Congressman from Louisiana District 4 from 2009 to 2017. He has also worked in three positions within the Trump administration, including Deputy Assistant Secretary at Health and Human Services, Assistant Secretary of Commerce for Economic Development, and Senior Advisor to the president. Granger is a small business owner with financial advisor and investment manager experience. He said on his website that Louisiana needs a people-centered economic plan. McKnight has served as a Louisiana House representative for District 68. Now, he works as Vice President and Director of Business Development at Cadence Insurance.