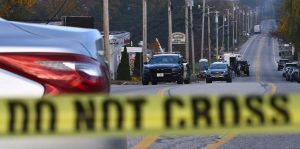 Mass shooting in Maine
A gunman fired shots into a bowling alley and a restaurant in Lewiston, Maine on Oct. 25, killing at least 18 people and injuring 13 others.
Police named Robert Card as a suspect in the shooting and issued an arrest warrant. Card was later found dead with an apparent self-inflicted wound, according to NBC News.
President Joe Biden and his wife visited Lewiston on Friday to meet with families who lost loved ones and pay respects to the victims.
The mass shooting was the 565th in the U.S. in 2023 and the deadliest so far this year, according to the Gun Violence Archive.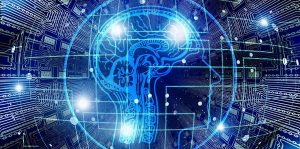 Biden signs AI executive order
President Biden signed an executive order on Monday in an attempt to place safeguards on artificial intelligence.
According to AP News, the order requires AI developers to share safety test results and other information with the government.
Also, the Commerce Department will issue guidance on labeling and watermarking AI-generated content to make people aware of the type of interactions being held.
"AI is all around us," Biden said. "To realize the promise of AI and avoid the risk, we need to govern this technology."
The order addresses matters of privacy, civil rights, consumer protections and worker rights.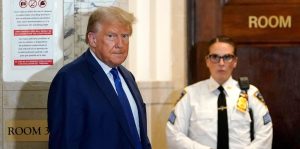 Trump fights gag order
Former President Donald Trump is fighting a gag order placed on him in federal court. In the case related to the Jan. 6 Riots, Trump made multiple public comments attacking potential witnesses, prosecutors and the judge.
In response to his comments, presiding U.S. District Judge Tonya Chutkan imposed a gag order preventing Trump from targeting relevant people to the case.
Trump's lawyers are claiming that this is an infringement on his First Amendment right to political speech because he is a political candidate.
According to the Associated Press, the order has been temporarily lifted while an appeals court considers the constitutionality of the gag order.