Bagel shop closes sooner than other SUB restaurants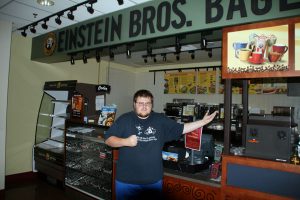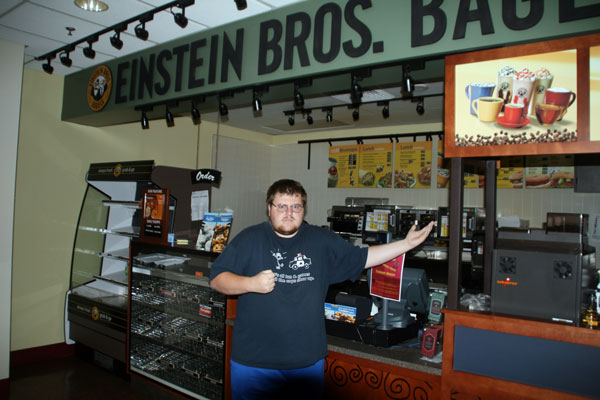 "The lack of normal hours at Einstein Bros. bothers me. By the time I'm out of class, they're closed," said Shaleka Griffin, a senior kinesiology major from Shreveport, La.
Approximately a year after opening Einstein Bros. Bagel Company as a new dining option for the SUB, early closing hours cause speculation that the company is not doing well in business.
When asked why the company closed so much earlier than other SUB restaurants, an employee stated that they close early because they are a new company.
Einstein Bros. Bagel Company is trying to get a feel for what business will be like before they extend their hours.
Cherrelle Carroll, a health care management senior from Kingston, La., said this is unacceptable.
"I was so excited when Einstein's opened last year," Carroll said. "It gave us a chance to get away from 6-inch subs and chicken sandwiches."
Einstein Bros. focuses on offering diversity apart from the fact that bagels are their staple. The company emphasizes that they serve dishes other than breakfast.
Although the hours are shorter than other SUB restaurants, Einstein Bros. isn't in danger of closure. Its employees have faith in the company and expect greatness.
Einstein Bros. Bagels is open in the SUB Monday through Friday, 7 a.m.-2 p.m.