Models strut runway at style show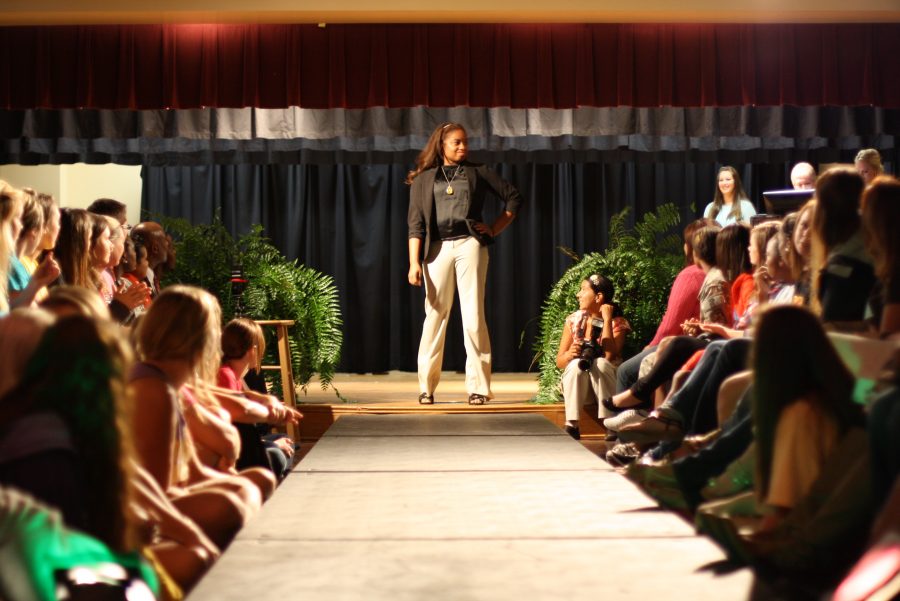 Gwendolyn Ducre
September 24, 2012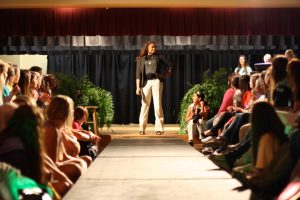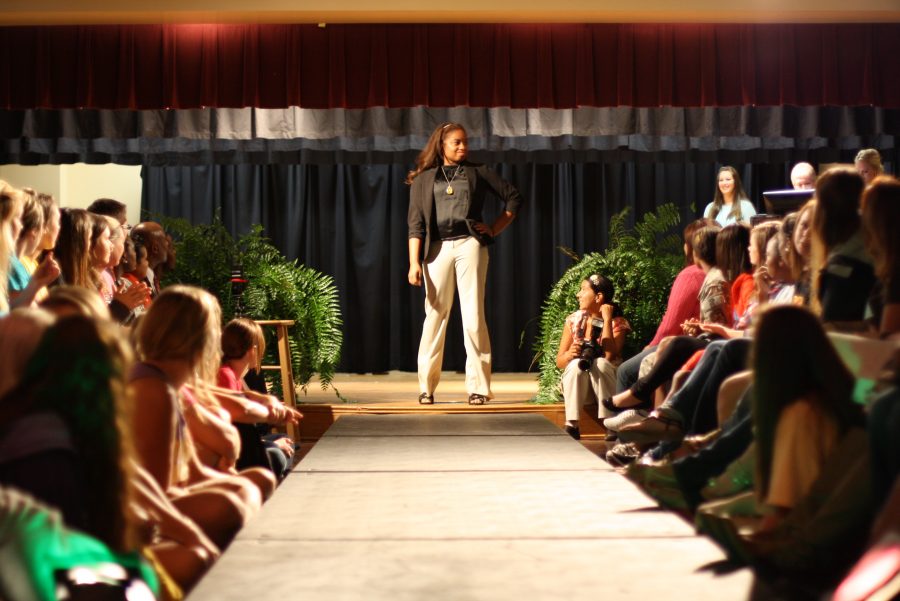 Students learned how to dress professionally at the third annual Career Connections Style Show last Wednesday.
The style show was specifically designed to teach students what would be appropriate to wear for special business events. Models showcased six varieties of outfits for events such as a career fair, an interview, sporting charity event, conference, banquet and business dinner.
The style show was hosted by the Office of Career Connections along with Student Life and Leadership.
"The program is expanding. Students are learning more about how to dress to get the job," said Roslynn Pogue, director of career connections. About 800 students attended the style show. The audience cheered as each model came out to walk the runway.
Each model brought their own personality to the stage giving the audience plenty of entertainment.
After each variety, Seth Hall, Orientation Coordinator, entertained the guests by picking an audience member to answer Q&A's from the business etiquette quiz. The quiz consisted of true or false and multiple choice answers.
Some questions that were asked were "What should you wear to an interview?" or "Should you order the most expensive item on the menu when out on a business dinner?" If the candidate was paying attention, he or she would answer the question correctly and win a prize.
"I learned what to wear for meetings. There were things that I didn't know when going on a business dinner that the Q&A's taught. I liked seeing the different varieties of outfits they had," said Kaitlin Graves, a senior social work major.
The clothes worn were sponsored by stores like Maurice's, Forever 21 and Buckle. The first attire of the evening was "The Career Fair." Male models wore full suits with a tucked in button-down long sleeve shirt and dark dress shoes.
Some of the ladies wore two pieced blazer pencil skirt suit with nude stockings and a solid dark color closed toe heel. These outfits were appropriate for an interview, business dinner and a conference.
Attending a banquet, ladies wore full sequined gowns with dramatically designed heels. Men attending a banquet would dress according to the woman's choice of styled gown. The men wore full set tuxedos.
The models competed for best male and female model of the show. The first place winner representing the guys was Rino Nicholas, junior pre-pharmacy major.
The first place winner representing the ladies was Jobi Arceneaux, a freshman biology major.