Softball steals 2nd game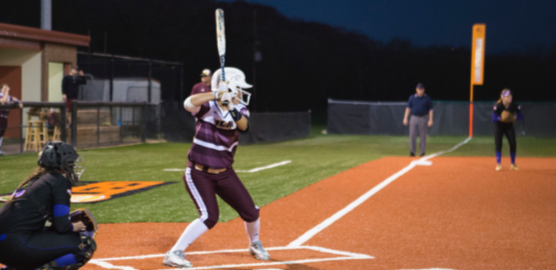 Hang on for a minute...we're trying to find some more stories you might like.
A famous Chicago Cub by the name of Ernie Banks used to say, "let's play two," in reference to playing more than one game a day. On Saturday, the ULM Softball team played a doubleheader of their own.
In the second game, Jayden Mount started the scoring affair with an RBI in the first inning to bring in Sydney McKay from third base.
With a sound defense behind ace pitcher Paige Murray, the team was able to hold the Bobcats scoreless in the first two innings.
After a two-run second inning by the ladies, they took a short-lived 3-0 lead, which was broken the following inning when Texas State's Bayleigh Carter hit an RBI triple.
The real action wouldn't come until the top of the seventh inning when the Warhawks faced a gut-wrenching situation.
With first-year pitcher Jessie Watts pitching, the bases were loaded with one out. Fortunately for Watts, she was able to receive help from her infield to tally the last two outs.
"You've got a freshman in the circle to finish the game against one of the top teams in the country and we were able to will ourselves to a win," said head coach Corey Lyon.
While ULM did drop the first game 5-1, the ladies bounced back and beat the best team in conference by a final score of 3-2.
Lyon talked after the game about the different lineup that gave the team success. With Victoria Pederson starting at center field and Melanie Coyne at first base, the Warhawks' defense had a new look.
The team also welcomed back outfielder Sidney Coy, who was sidelined due to an injury she suffered back in February while playing in the Mardi Gras Classic.
"It says a lot about the character of these kids. Hopefully, this can be a springboard to get over that hump. We'll see," coach Lyon said.
The Warhawks will now travel to Baton Rouge for a mid-week game against LSU on Tuesday at 6 p.m.
The softball team will return home on Saturday, April 8 at 1 p.m. against Appalachian State.