Convocation: Freshmen excited for future at ULM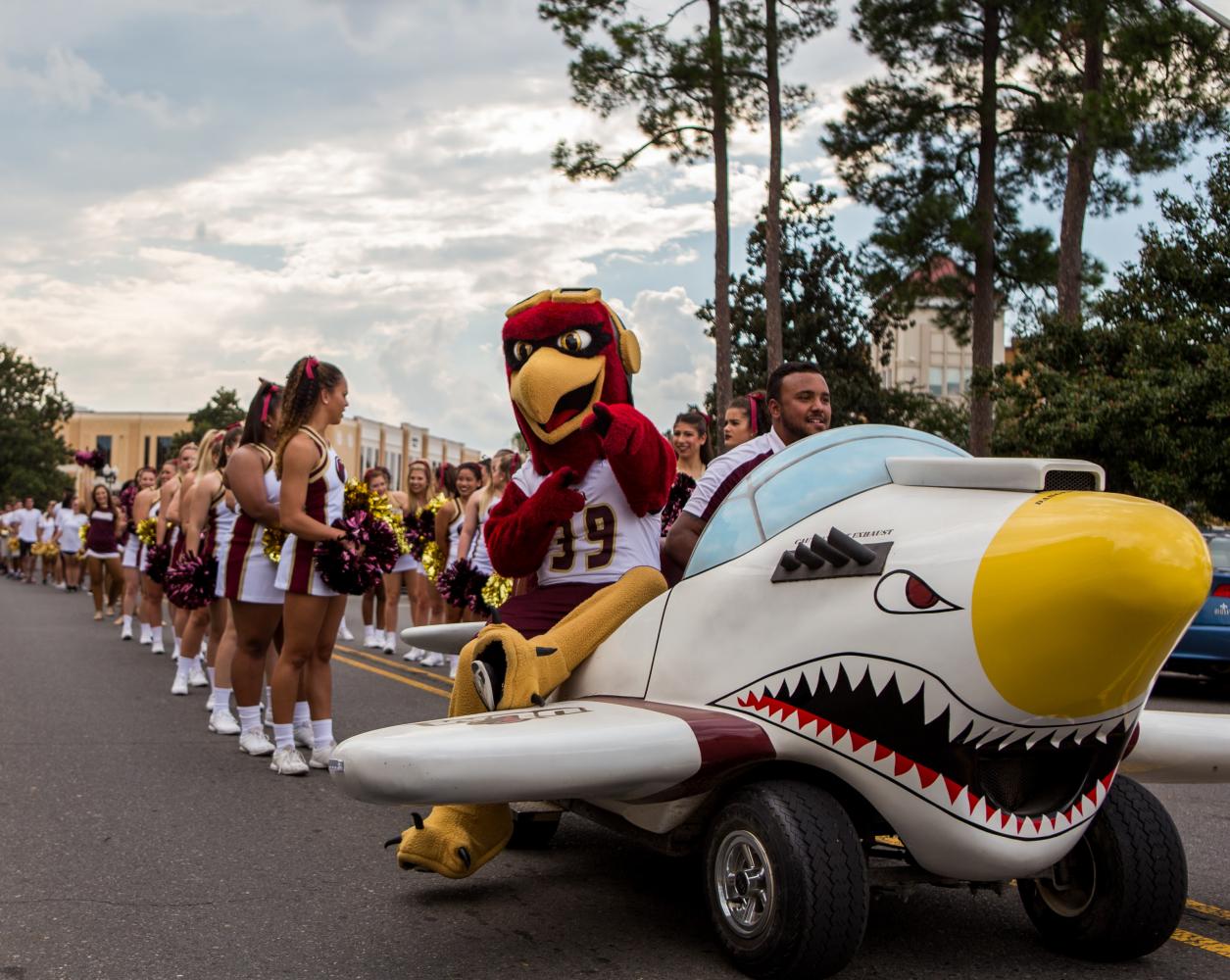 Sadie Ann Barlow was beyond excited to start college. On Wednesday, she walked to Fant-Ewing Coliseum from the library for Convocation.
Along with Barlow walked the class of 2021, who, like her, dreams to walk out of the coliseum with their respective degrees in four years.
Barlow, a freshman secondary education major, aspires to be a high school history teacher.
This inspiration came from one of her high school teachers who happens to be an alum of ULM.
Barlow said college is a lot different from her experiences in high school.
"It's been lot more fun than I thought it would be," Barlow said.
The freshmen got into groups based off their University Seminar class as they marched to the coliseum for Convocation. Barlow feels that ULM has very energetic students.
"Instead of everyone just slogging around and saying, 'I hate my life,' I like the fact that people have fun out here," Barlow said.
Associate Vice President of Academic Affairs Michael Camille announced the official opening of the academic year during Convocation. Camille said students will be able to accomplish more than they thought after spending four years at ULM.
Another big announcement at Convocation was the reveal of the new class ring.
Matthew Thornhill, president of ULM 31 Ambassadors, introduced the new class ring. During the presentation, Thornhill explained how to wear the ring.
"The bronze warhawk that represents the campus is to be worn with its curve facing inward towards your heart until the day of your graduation," Thornhill said. "Upon the graduation, you can turn the ring outwards so to symbolize that you are a proud ULM graduate."
Timothy Perkins wanted to get involved in campus activities when he first came to ULM. To fulfill his desire to be involved, he joined the Campus Activities Board. "I was mind-blown when I first joined CAB," Perkins said. "There were 100 people in the same room, working for the same task to make our university great and keep everybody here on weekends."
Perkins said being a member of an organization like CAB has helped him with his social, organizational and marketing skills.
Perkins started as a member, became committee head, served as vice president and is now the president of CAB. "The opportunities are endless when you join organizations like CAB," Perkins said. "Looking back to the freshman year, I didn't realize how influential CAB could be in someone's life, but I am glad that I made the decision to join the organization."
Athletic Director Nick Floyd welcomed the newcomers and briefed them about the athletic department. Floyd also introduced students to the head coaches of ULM's various sports.
Floyd urged everyone to come out and support the student athletes. "You can make the difference. But you can only make the difference if you come out to our games," Floyd said.
The college band, cheerleaders and the ULM Hawkline showcased the "Warhawk Spirit" which helped pump up the crowd.
Students also got to enjoy the free Eskimos provided by CAB.