Hurricane Irma hits hard, affects ULM students' families
Alcoholic beverage permit allows drinks at certain functions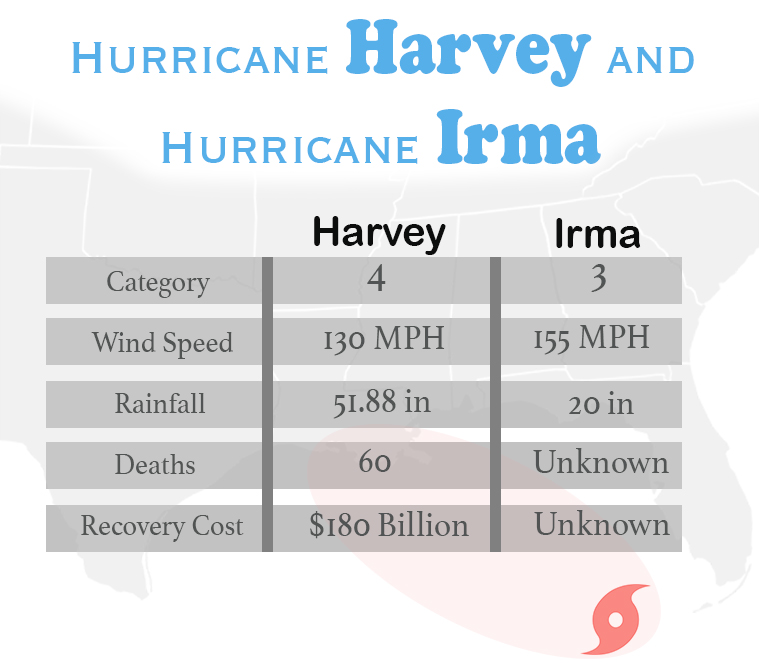 Siddharth Gaulee
For those who live in the southern or coastal regions of the United States, they know that hurricanes are one of the most destructive forces of nature there is.
Hurricane Irma formed in the Atlantic ocean on Aug. 30 (right after the devastation of Hurricane Harvey) and hasn't stopped since.
According to The Weather Channel, Irma was one of the fastest developing hurricanes they've ever seen.
By the time Irma reached the Caribbean, it was a Category 5 hurricane with winds up to 175 mph.
There has not been a Category 5 hurricane since 2005 when Hurricane Katrina terrorized Louisiana, Mississippi, Alabama and Georgia.
Irma is due to hit Florida and then move into Georgia.
Many people heard the news and started gathering their belongings so they could evacuate.
Shelves were cleared off at the stores, gas stations were running out of fuel for their consumers, pandemonium spread in southern Florida where they were going to be hit the hardest.
There are even reports of the U.S. Navy evacuating as many as 5,000 service members ahead of the storm.
Although Florida is a long way from Louisiana, there are students on campus being affected by the storm.
Rhiannon Fellure, a freshman dental hygiene major, lived in Florida before moving to Louisiana to study at ULM.
Her family evacuated to the northern region of Florida right after they heard Irma was due to hit right over their home.
"It's crazy to think that the last thing you see is your home alright and in shape. If I go back after the hurricane hitting, I don't know if I'll even see my home the same as it was," Fellure said.
"I know for a fact that my family is safe, but I'm worried for those who won't be able to evacuate in time or even at all."
Many citizens of the Caribbean, Bahamas and the southeast coast of the United States are still holding their breath because not too long after Irma, another tropical storm formed.
Tropical Storm Jose is now a Category 3 hurricane, like Irma, and it's quickly building up speed and power.
Meteorologists and many atmospheric science majors are watching Jose closely, and more information will come later in the week.