Big dreams in small places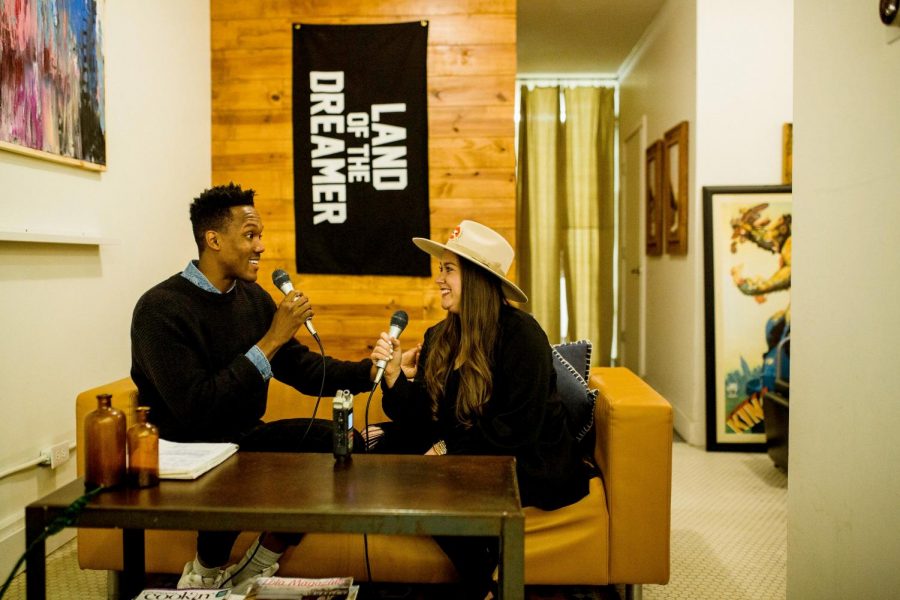 ULM alumni Kendrick Jones, a dreamer and a pursuer full of purpose, decided that he wanted to bring big dreams into small places. He achieved this through his "Dream Dreamer Live" event that took place on Jan. 26 at Rumo's, a small barbershop in downtown West Monroe.
"My goal with this event is to bring people into a space for them to enjoy creatives and know that dreaming is a together initiative," Jones said.
In 2018, Jones created a podcast called "The Dreamer Collective Podcast."
"The entire initiative of 'The Dreamer Collective' is to cultivate a creative hub that seeks to share the stories of dreamers everywhere and inspire the world to awaken passion and pursue purpose," Jones said.
The event was an extended edition of his podcast in which he hosted a live interview with Sarah Chestnut, the creator of Good Time Hat Line. This is a product service that handcrafts hats.
"It's about the people embracing individuality. Different people from all different walks of life can make a hat their own and that's why we picked hats," Chestnut said.
The room was a reflection of that statement. A group of diverse people filled Rumo's space and they wore hats all designed from the same place – Good Time Hat Line.
The event also served as a platform for other creatives to showcase their work such as Dreux Coffee and Sara Lambert, ULM alumni and the creator of The Lavish Mutt. The Lavish Mutt is Lambert's personal brand in which she sells handcrafted wire earrings.
"The Lavish Mutt has been a wonderful journey of celebrating the exact person that I am," Lambert said. Lambert uses The Lavish Mutt as a way to express herself and help others do the same.
"My hope is that from all of this, people would understand the value they hold in simply going for what's on their heart," Lambert said.
Lambert and Jones have been long time friends and supporters of one another. Jones' act of featuring Lambert in his event meant a lot to her.
"'The Dreamer Collective' has played a significant role in igniting that fire and helping me to understand the importance of why I do what I do," Lambert said.
In this event, groups of various people were brought together for the same purpose- to see and hear what it means to pursue dreams.
"I want people to walk out empowered and inspired to go after the things they've been dreaming of for years," Jones said.
To learn more about "The Dreamer Collective" and upcoming events follow @thedreamercollective on Instagram and Facebook. To learn more about the featured creatives search @goodtimehatline and @thelavishmutt on Instagram.