Noble's work accepted for art exhibition in capital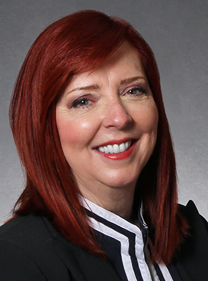 Dr. Joni Henry Noble, an art professor in the School of Visual and Performing Arts recently got her work accepted for Art Flow 2019, a statewide art exhibition held in downtown Baton Rouge.
Noble's work, "Fiddle 1," a black and white archival print, will be displayed at The Heron in Baton Rouge's convention district.
This year's Art Flow is sponsored by the Arts Council of Greater Baton Rouge and Forum 35. More than 100 individual art works will be exhibited across 42 participating venues in downtown Baton Rouge.
According to their website, Art Flow "celebrates Louisiana artists in the capital city and invites innovation, intrigue and inspiration to residents and visitors, while providing a platform for working professional artists in the region."
Visitors will be able to vote for their favorite piece via the FlowBR App. A national jury will also judge and award prizes to three finalists.
Winners of the juried and public prizes will be announced during the Ebb & Flow Festival weekend, April 6-7.
The arts will continue to be on display through the Baton Rouge Blues Festival on April 13-14.