ULM drops conference match in final homestand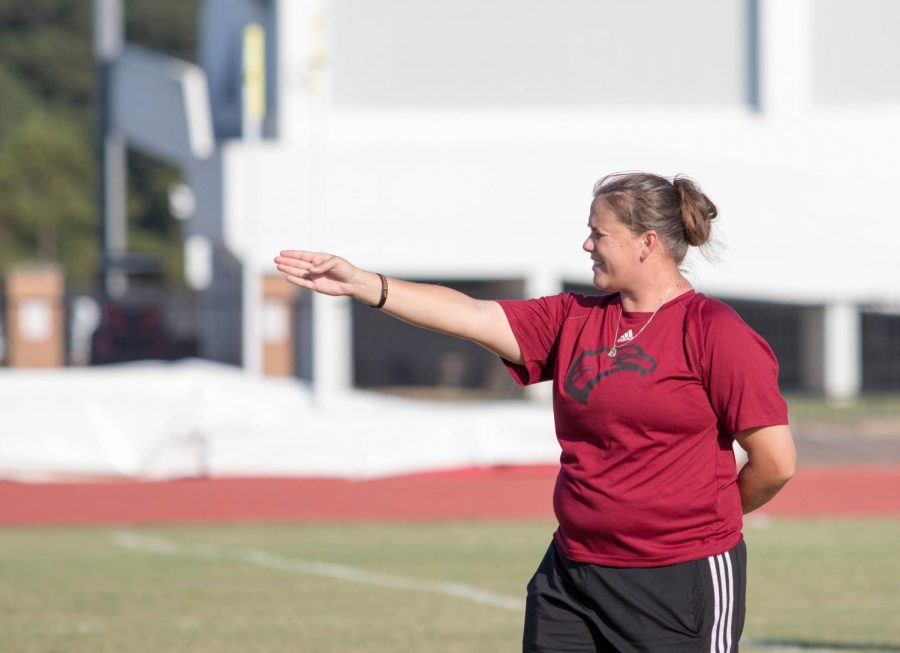 A full day of rain left Brown Stadium a flooded, muddy mess for the Warhawks who returned home for the final matches of the year.
The homestand would begin against Georgia State on Friday.
The homefield flood would not right the ship for ULM who lost their eighth match in a row, falling 2-0.
"We both had to play in tough conditions tonight," ULM head coach Keyton Wheelock said. "They came out ready and we didn't."
The loss also marked ULM's 20th straight conference loss, with the last win being against Arkansas State in October 2017.
It would also mark another year without appearing in the Sun Belt Conference tournament, as the loss would keep ULM at zero conference points.
The Panthers started the game quickly as last week's Sun Belt Offensive Player of the Week Brooke Shank scored on the Warhawks just a minute into the game.
ULM matched the Panther energy coming out of the gates firing as a Warhawk attack got Taylor Altieri a shot on goal that was saved.
The attack would not stop, though, as Camryn Ciaramella missed wide on an equalizer attempt.
A Panther set piece in the 27th minute would net another goal, giving Georgia State a 2-0 lead.
"They came out firing," Wheelock said. "We weren't focused, and we weren't ready."
The second half was a slugfest for the two Sun Belt opponents as the teams combined for just four total shots after shooting a combined nine in the first half.
After an early second half corner kick from Georgia State the Warhawks settled into a groove as Ciaramella got another shot but again missed.
Multiple fouls by the Warhawks would allow for a sustained Georgia State attack. Luckily for ULM the attack would go nowhere.
A corner kick followed directly by a Melissa Taft shot would be yet another missed opportunity for ULM to get back into the game.
"You take out those first two goals and we were right there with them," Wheelock said. "We played great in the second half, but we have to play 90 minutes."