Kappa Sigma Fraternity pledges under investigation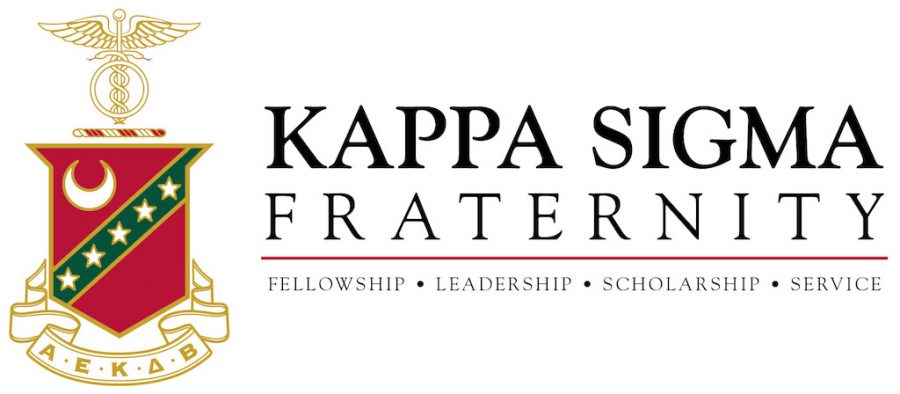 The Theta Chi chapter of Kappa Sigma Fraternity at the University of Louisiana Monroe has been suspended after alleged offensive comments were exchanged in a private group messaging app, Group Me.
Screenshots of the group message were posted on Twitter around 12:30 p.m. on Thursday, Oct. 12.
According to an article posted on the ULM website, "the comments were in violation of the ULM Code of Student Conduct" and were made by
current pledges of the fraternity.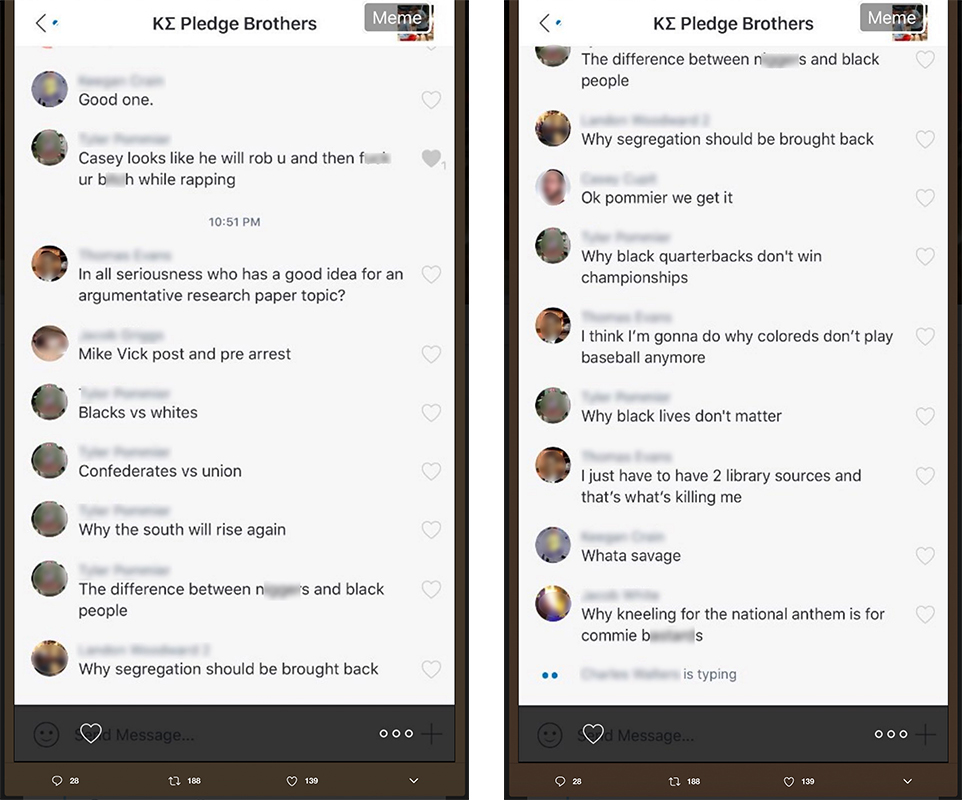 The messages consisted of comments such as, "blacks vs. whites," "why segregation should be brought back" and "why black lives don't matter."
The majority of the racial messages were sent by Kappa Sig pledge Tyler Pommier after pledge Thomas Evans asked the question, "In all seriousness, who has a good idea for an argumentative research paper topic?"
The messages were brought to the attention of University president Nick J. Bruno and the Office of Student Affairs.
Bruno posted this statement shortly afterwards: "This afternoon the administration was made aware of inappropriate interactions conducted on a private group exchange (Group.Me) identified as Kappa Sigma Pledge. An individual with access to this private site shared it with an individual who shared it publicly. The university upon receiving notice of the public posting immediately began a preliminary investigation. University Police and Student Affairs officials, as a result of their preliminary findings, have suspended the organization. Students found to be involved will be referred to the campus disciplinary process."
"As president of ULM, I am angry and embarrassed that students of this institution chose to conduct themselves in this manner. I do not and will not condone such behaviour or actions nor will I tolerate them. I apologize to our students and the community who have been offended by these callous and insensitive statements and actions."
"You can be assured that a thorough investigation will be conducted and appropriate actions will be taken."
Pommier also suggested the topic "why black quarterbacks don't win championships."
Former ULM tight-end Alec Osborne took to his Twitter to express his frustrations. "Same guys that would never dare to say it to any football players face, ever. Cowards man, get them out of ULM," Osborne said.
Sophomore offensive lineman Devin Jackson Jr. said that he believes they aren't sorry. "They just sorry they got caught," Jackson said.
Some ULM students took to social media with the intention of organizing a "blackout" at ULM's Homecoming game this Saturday during the National Anthem.
The Hawkeye is following this story as it develops.