Mass Comm students thrive despite lack of accreditation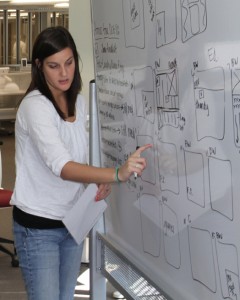 Students pursuing a degree in Mass Communication at ULM are unlikely to suffer from the program's lack of accreditation, said Public Relations professor Dr. Bette J. Kauffman.
According to Kauffman, although the department is  not accredited by the Accrediting Council for Education in Journalism and Mass Communication, students should not worry about that affecting the quality of their degree.
"Of the hundreds of journalism/mass communication programs in the country only 113 are currently accredited," Kauffman said, "It is a nice thing to have but it is not essential."
For a major to be considered for accreditation, it has to be offered by an accredited college or university. Once offered, the University has to find the necessary funds in order to carry out the process.
These are funds that ULM simply does not have, she said. The process is also very time-consuming. The Mass Communication program would get independent accreditation from the ACEJMC.
ULM is accredited by the Southern Association of Colleges and Universities, making all ULM's degrees accredited.
"In some fields, like Pharmacy and Education, having an independent accreditation is essential. Graduates of non-accredited programs cannot become certified to practice," Kauffman said.
Kauffman said that employers in the Mass Communication profession are concerned with what hands-on experience students have gained through extra-curricular activities, like student media, and internships. Employers want potential employees to know how to write and other beneficial skills. In some instances, employers have no clue what it means for a program to be accredited.
Mass Communication major Ben McDonald was relieved that accreditation was not a major issue with his degree.
"I thought I was going to have to change schools," said McDonald.
Kandi Doyle, a Mass Communication major from Eunice was also happy to hear that accrediation is not a vital part of the program.
"I am so glad we got the rumor cleared up. I was so worried," said Doyle.