Freadom celebrated through taboo books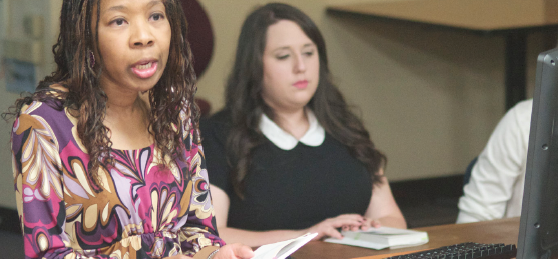 Olivia Barfield
September 21, 2014
Hang on for a minute...we're trying to find some more stories you might like.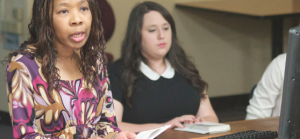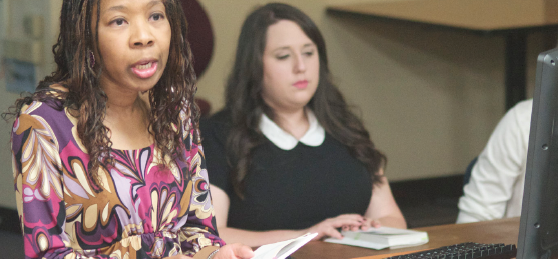 Members of Sigma Tau Delta, ULM's English Honor society, read excerpts from books challenged by censorship Thursday night at their Banned Book Readout in celebration of Banned Books Week. 
Rebekah Barnes, Sigma Tau Delta President and English grad student, said censorship is something of which everyone should be aware. 
"The purpose of doing this was to make people aware that there are still books that are banned and challenged to this day. Literature is a great thing, and people are trying to take that away from us," Barnes said.
Last year, there were 307 book challenges reported to the Office of Intellectual Freedom. The Office of Intellectual Freedom is part of the American Library Association, which is a large opponent to censorship.
 Books most frequently challenged in 2013 included "The Hunger Games," "Fifty Shades of Grey" and the "Captain Underpants" series.  
"We have the freedom to read and yet people are like 'hey, let's ban this book because I don't want my kid reading it,'" Barnes said.
Barnes believes that censorship prohibits productivity. 
"If we aren't open to all these possibilities, all these theories, all these new ideas, then we are never going to grow," Barnes said.
Claire Barbier, thinks accessible books shouldn't be a matter of opinion. 
"Stopping the spreading of ideas can only hurt society. We have to build on what we know, and to stop the spreading of what we know can't help anyone, so we need to promote new ideas even if we don't necessarily agree,"said Barbier, Sigma Tau Delta Vice President. 
Excerpts from the books "Catch-22," "1984," "Fahrenheit 451," "The Color Purple," "The Diary of Anne Frank," and "The Catcher in the Rye" were read. All of these selections have been previously banned or disputed in America due to their content.
Silvienne Sint Jago said he enjoyed the event.
"It was very informative. I did not know people still banned books. I think that's ridiculous; we are in 2014," said Jago, a sophomore biology major..
The Banned Book Readout informed students that the main three reasons books are challenged are because they are sexually explicit, contain offensive language and are not considered appropriate for any age group. 
Other challenges are related to violence and homosexuality. 
Sint Jago does not support the banning of books. 
"That goes against our freedom of speech. People ban books because they are uncomfortable with the subjects, or because they challenge their beliefs and norms," he said.
Banned Books Week is this week, September 21-27, 2014, and it celebrates "freadom," or the freedom to read.