West Monroe police officer found not guilty in shooting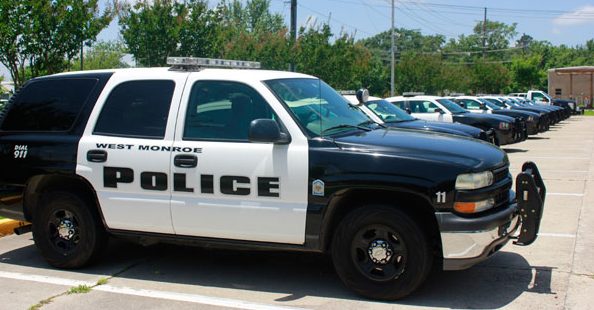 Recent shootings involving police killing unarmed people have caused quite a stir in our nation, and now our community.
Tuesday night, a jury found police officer Jody Ledoux not guilty of negligent homicide in the shooting death of a homeless man. Raymond Martinez was killed outside a West Monroe gas station in December 2014.
The police report said that Ledoux responded to a call from the shop's owner claiming Martinez was being unruly in his store.
After a short argument between the two, Ledoux saw Martinez reach into his jacket, and that's when Ledoux drew his gun.
The report said Martinez continued to disobey Ledoux's orders to take his hand out of his pocket.
Ledoux fired his gun when he saw Martinez reach for an object in a nearby trashcan that Ledoux said was a gun.
Employees at the gas station said the object in the trashcan looked like a cell phone. Christopher Tramble, a witness in the sheriff's report, told local news that Martinez was staying at his home, and didn't carry a gun.
Four shots hit Martinez, who later died of his wounds at Glenwood Regional Medical Center.
Black men have been the primary victims of the national shootings.
A black officer, shot an unarmed black man Tuesday in Charlotte, N.C.
In the case of the Martinez shooting, both Ledoux and Martinez were white men.
Joshua Stockley, assistant professor of political science, sees similarities in the West Monroe shooting and the national police shootings.
"From my perspective, this case is consistent with what we're seeing across the country," Stockley said.
Despite the verdict of the trial, Martinez's family filed a civil wrongful death lawsuit against Ledoux, West Monroe Police Chief Jeff Terrell and the West Monroe Police Department.
Chief Terrell isn't bothered by the negative comments that seem to pleague the case verdict.
"We are happy to have officer Ledoux back on duty, we are glad this is over," Terrell told local news station KNOE.
Terrell said the training of future officers would not change.
The public's reaction to this case ranges from happiness to anger as Ledoux will be returning to the job.
While some believe he should have been found guilty, others are fine with him going back to work.
When asked if Ledoux should return to work, Damon Smith, a sophomore business administration major, said the results of the trial speak for themselves.
"If he was proven not guilty [then] yes," Smith said.
Smith said he would still treat Ledoux with respect if he encountered him.
Others are a bit skeptical about Ledoux's actions on the job.
The shooting and trial verdict may affect the way Ledoux does his job in the future.
Sarah Cox, a senior political science major, said Ledoux may have a different attitude because of public opinion.
"Every little thing he does will be watched under a microscope," Cox said.
Cox wonders if Ledoux will be comfortable working again because of the public watching his every move.
Ledoux will return to work as a patrol officer as soon as October.