Mock Trial team competes in national championship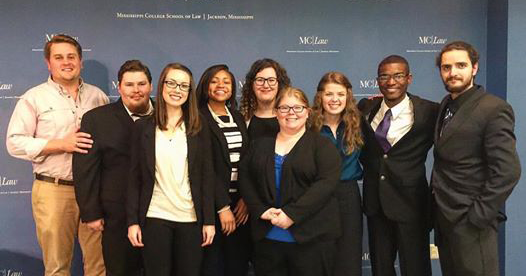 Hang on for a minute...we're trying to find some more stories you might like.
The ULM Mock Trial team is in the Opening Round Championship Series again.
The Maroon Squad competed at the American Mock Trial Association (AMTA) Regional Tournament Feb. 19. Finishing as one of the top teams made them qualify for the Opening Round Championship Series (ORCS) in Decatur, Georgia hosted by Georgia Tech University.
This was the third consecutive year a ULM Mock Trial team finished as one of the top 10 teams.
With less than 200 of the 900 teams in the regional tournament qualifying for the ORCS, the second round of the AMTA's national championship, the Maroon Squad secured their advance.
Aside from qualifying for the championship series, the Maroon Squad also brought home two awards. The team won the Spirit of the AMTA Award – an award given to the team that best exemplifies the ideals of honesty, civility and fair play – and received an Honorable Mention for finishing in the Top 10.
Attorney Robert Noel, founder of ULM's Mock Trial team in 2013 said "This was a banner year," and that he is proud of every student on the team.
"These students have studied for hundreds of hours since August, forgoing their leisure time, holidays and money to compete and to win against flagship institutions across the nation," Noel said. "ULM belongs to an elite group of universities. Our students are an elite group of individuals."
Charles Dupree, captain of the Maroon Squad said their advance to nationals for the third straight year was due to scarifies, hard work and and support from their coaches and faculty.
The team will compete at the ORCS from March 17-19.